Amy H. Carberry Fine Arts Gallery
The Amy H. Carberry Fine Arts Gallery presents approximately six exhibits each academic year featuring works by artists of local and national repute, as well as STCC student work. All exhibits are supported in part by funding from STCC Student Activities. The gallery is free, open to the public, and handicapped accessible.
The Amy H. Carberry Fine Arts Gallery is open Tuesday through Friday 12:30 p.m. to 4:30 p.m., and Saturday 10 a.m. to 2
---
Spring 2018 Events
Philadelphia fiber artist Dindga McCannon
"Legacy"
Thursday, February 1 through Wednesday, February 28, 2018
"Meet and Greet" Reception: Thursday, Feb 22, 10am-11:30am
This exhibition is made possible with fincncial support from the Springfield Cultural Council, a local agency which is supported by the Mass Cultural Council, a state agency; Vonetta Lightfoot and the office of Multicultural Affairs; and Anne Bonemery, Dean of Arts, Humanities, and Social Sciences. Special thanks to co-curator Rosemary Woods of Art for the Soul Gallery.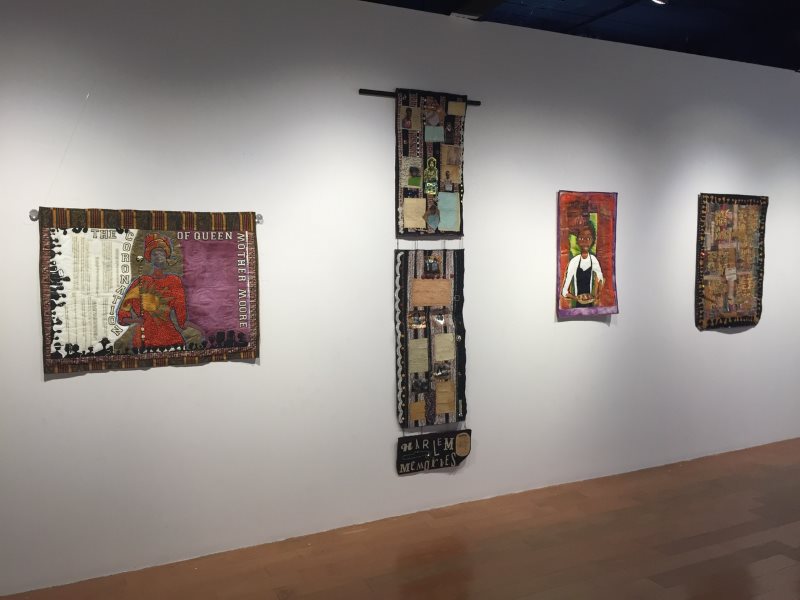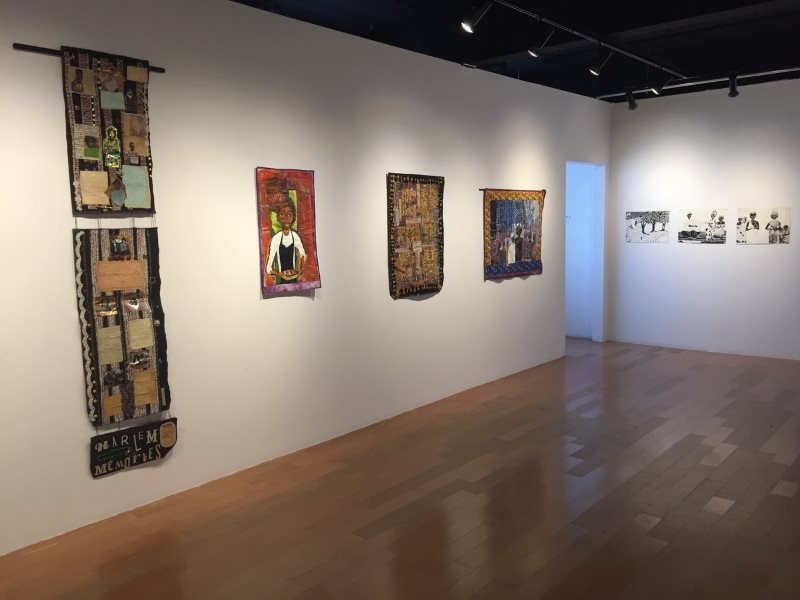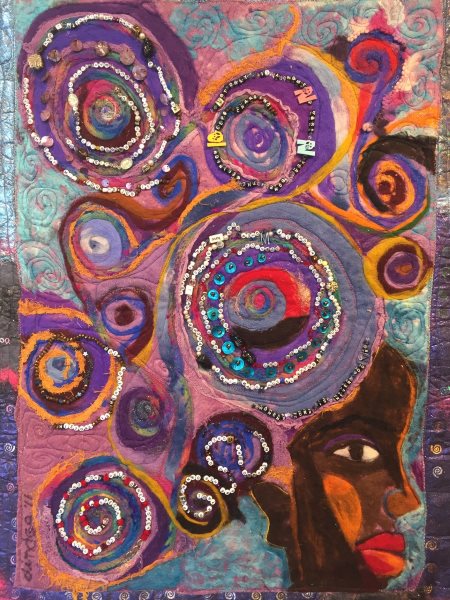 In celebration of Black History Month, the gallery presents McCannon's elaborate and colorful quilt designs highlighting the many women of color who have made significant contributions to the history of African Americans. Examples from this exhibition entitled, "Legacy," include the 1930's trumpeter Valaida Snow to master dancer and choreographer of the 50's and 60's Lavinia Williams to the great Maya Angelou, writer, poet and civil rights activist. All quilts are made of wool and fiber that has been felted, hand-embroidered and beaded into intricate quilt designs.
---
Sean Greene
New Work/Solo Exhibition
Tuesday, March 6 through Saturday, April 7, 2018
"Meet and Greet" Reception: Thursday, March 22, 10am-11:30am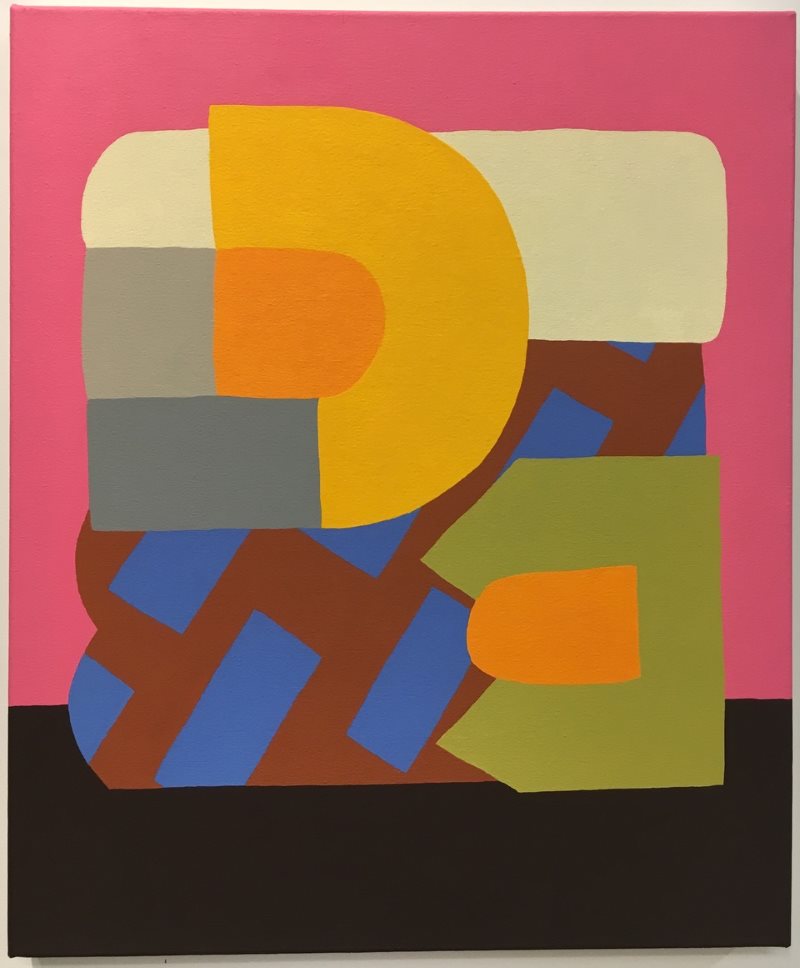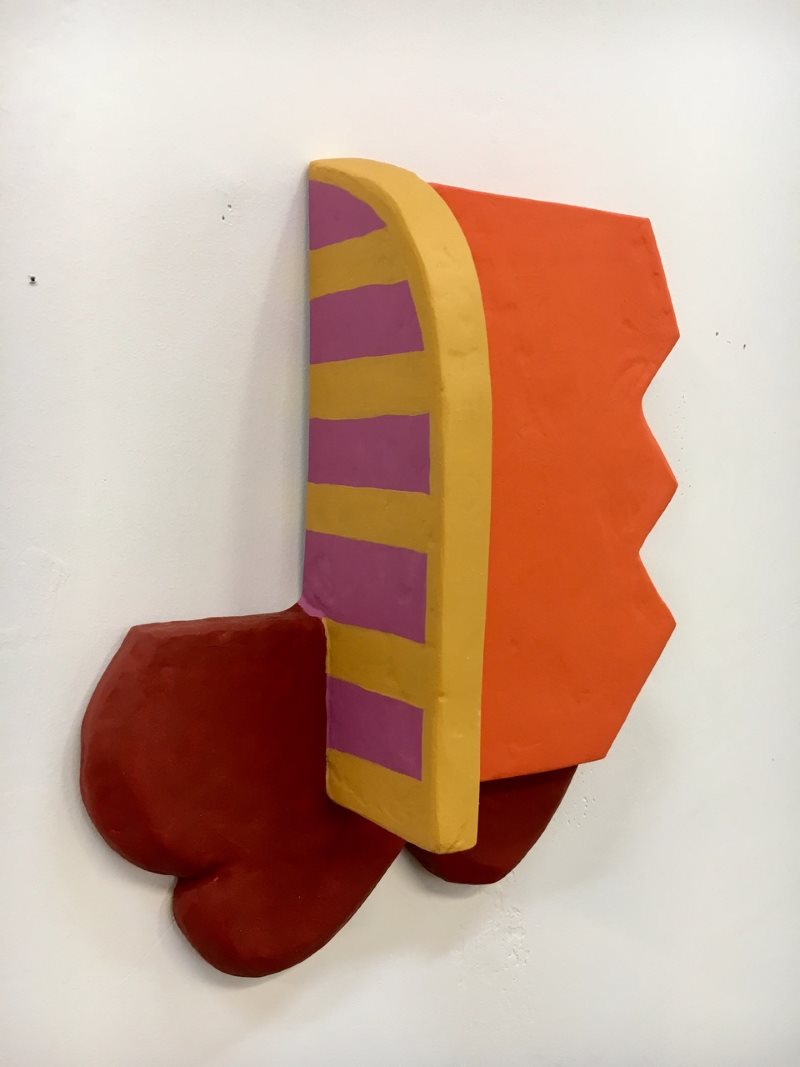 Florence artist Sean Greene has been exhibiting frequently in the U.S. in galleries such as the Brian Morris Gallery in New York, and William Baczek Fine Arts and Geoffrey Young Gallery in Massachusetts, the Artisphere in Arlington, Virginia, and New Image Art in West Hollywood, among others. He received grants from the Somerville and Northampton Arts Councils, the Artists Resource Trust and recently has been awarded a Massachusetts Cultural Council Fellowship. His work is in private collections in the U.S., the U.K., Australia, and France, as well as the corporate collection of Neiman Marcus, and the University Museum of Contemporary Art in Amherst.
---
STCC Student Art Work: Spring Showcase
Tuesday, April 24 through Saturday, May 5, 2018
Student Artists' Reception: Thursday, April 26, 10:00am-11:30pm
Each year, the Annual Student Spring Exhibition invites the Fine Arts faculty to select work to showcase their students' finest portfolios. From colorful paintings to intricate prints, charcoal drawings to tradition gelatin silver photographs, and many other outstanding design projects, all artwork represents the culmination of a semester's work in the Fine Arts Department at STCC.
---
Call for Exhibition Proposals
The college invites all area artists, photographers, video and installation artists to an open call for exhibition proposals to present and/or produce an exhibition in collaboration with the fine arts gallery.
Location:
Building 28, first floor, on the Pearl Street side of the STCC campus.
Hours:
Tuesday through Friday 12:30 p.m. to 4:30 p.m.
Saturday 10:00 a.m. to 2:00 pm
Or by appointment
Contact Information:
Sondra Peron
Gallery Coordinator, Amy H. Carberry Fine Arts Gallery
Adjunct/Photography, Fine Arts Department
Darkroom/Office: Building 17, Room 508
http://www.sondraperon.com
speron@stcc.edu
Gallery phone: 413-755-5258
Gallery email: gallery@stcc.edu
Mailing Address:
Amy H. Carberry Fine Arts Gallery
Springfield Technical Community College,
One Armory Square Suite 1
P.O.Box 9000, Springfield, MA 01102-9000