At 60, STCC student proves it's never too late to get a degree and shine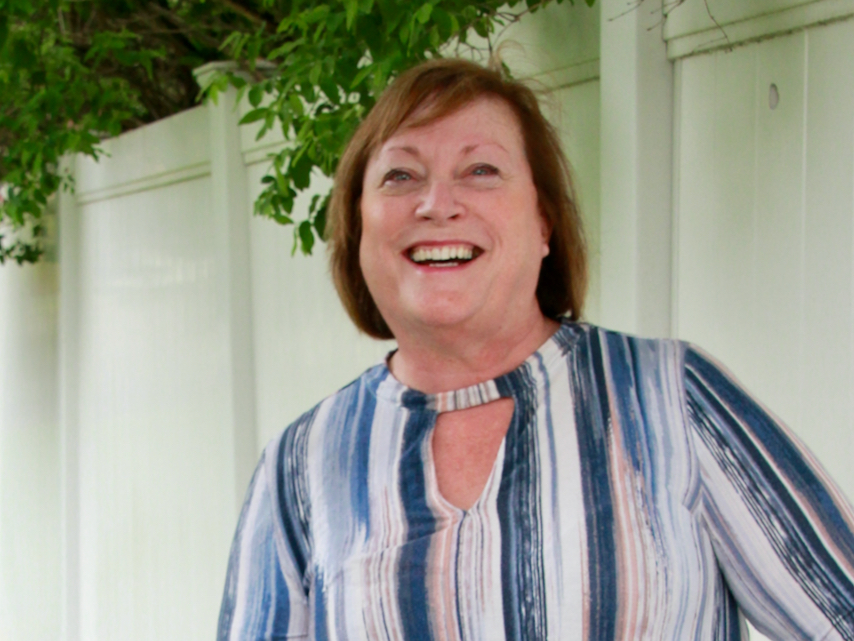 SPRINGFIELD, Mass. – Heide Blackak had a dream of getting a degree when she decided to enroll at Springfield Technical Community College as a full-time student in her late 50s.
Two years later, at the age of 60, she's not only getting a degree – she is receiving recognition as one of the Massachusetts Department of Higher Education's "29 Who Shine." The award recognizes 29 outstanding student graduates from the Commonwealth's public higher education system.
"I was really overwhelmed to be in that group of young people," said Agawam resident Blackak, who is one of the oldest recipients in the award's 10-year history.
Each year, the state honors outstanding students who show promise as future leaders and demonstrate a strong record of academic achievement. The 29 will be honored in an online ceremony on Thursday, May 13, at 2 p.m.
Blackak will earn her degree in liberal arts/general studies with a 4.0 grade point average.
Blackak first took college classes decades ago not long after graduating from high school in Pennsylvania. She received a scholarship to study languages. However, she never finished. She got married and raised two children who are now in their 30s.
"In the back of my mind I always thought I would love to finish school," Blackak said.
When she decided it was time to go back, she chose STCC because it was affordable and close to home. Washington Monthly rated STCC as Best 2-Year College for Adult Learners The faculty and staff welcomed her and made the process of enrolling easy. "No one once made me feel uncomfortable by being older. I made many new friends, who I keep in touch with on social media," she said.
She said her grown sons supported her decision to enroll at STCC, ranked fourth best community college in the United States by Academic Influence. When she got an A in class, she would text a photo of the grade to them.
I never thought I could do this. After going to STCC I realized I was really smart in math and I could do anything. Heide Blackak,

STCC student and 29 Who Shine award recipient
"They were like, 'Mom, you're so smart!" Blackak said, chuckling. She often punctuates her responses with an infectious laugh.
"My grandchildren are more excited than anyone. They would say, oh, my gosh, you have a 4.0 or you won this award! It's exciting to them, and they would look up and say, if she can do it, then I can do it."
Her partner, Paul, provided support and help with homework on Saturday night.
Blackak pursued her degree while working two full-time jobs. She also was caring for her mother, who was receiving cancer treatment. She would read textbooks during lunch breaks and also worked on assignments late at night. On top of her studies and work, she serves as an STCC Student Ambassador and volunteers her time for a number of organizations, including hospice care and the American Red Cross.
She listed her math classes as the highlight of her STCC experience, which might come as a surprise to her friends who knew about her math phobia.
"When I went to school, I failed math and had to go to summer school. I didn't understand the concept of math. I am not a logical thinker, I asked too many questions," she said.
But the math instructors at STCC supported her and went the extra mile to ensure she would succeed. She said Professor Zahi Haddad "was a phenomenal teacher."
"If we asked the same question 20 different ways, he took the time to go over it again," she said.
She took advantage of the resources at STCC, including the supplemental instruction program which consists of student peers enrolled at the college who help in and out of the classroom. She used the free tutoring program at STCC and hired a private tutor.
"I went early, stayed late, did extra credit and never missed a class. I got an A. My very first A in math since I was in sixth grade," she said.
She recalled one algebra instructor, James McDonald, saying early in the semester: "We're going to have some fun."
No way, she thought. But he made good on his promise.
"He was excellent," Blackak said. "I got an A-plus."
She also thanked math professor Ann-Marie Simao, who helped her realize she actually was good at math.
"I learned to really love math," Blackak said. "I thought I was 'dumb' in math my whole life. It really prevented me from doing more. You can't do surgery, build a spaceship or build a bridge if you can't do math. So I never thought I could do this. After going to STCC I realized I was really smart in math and I could do anything."
STCC Academic Counselor Elisabeth Cantor, who taught Blackak in an Introduction to Sociology course, nominated her for the 29 Who Shine award.
"She was my academic advisor, my support coach and my biggest fan," Blackak said of Cantor. "I could not have done what I did without her."
Added Cantor, "She was respectful, funny, energetic, kind-hearted, inclusive and her star just rose and rose in the class. Everybody would listen when Heide spoke. Everybody would go to Heide if they didn't understand things. She brings a warmth and an energy wherever she goes, a positivity that makes her a natural leader."
Cantor said she was thrilled to learn that Blackak was chosen for the 29 Who Shine award.
"She's a lovely lady, and it couldn't have happened to a nicer person," Cantor said. "And she does shine."
Interested in applying to STCC? Visit stcc.edu/apply or call Admissions at (413) 755-3333.
About Springfield Technical Community College
STCC, the Commonwealth's only technical community college, continues the pioneering legacy of the Springfield Armory with comprehensive and technical education in manufacturing, STEM, healthcare, business, social services, and the liberal arts. STCC's highly regarded workforce, certificate, degree, and transfer programs are the most affordable in Springfield and provide unequalled opportunity for the vitality of Western Massachusetts. Founded in 1967, the college – a designated Hispanic Serving Institution – seeks to close achievement gaps among students who traditionally face societal barriers. STCC supports students as they transform their lives through intellectual, cultural, and economic engagement while becoming thoughtful, committed and socially responsible graduates.
MEDIA CONTACT:
Jim Danko, (413) 755-4812, jdanko@stcc.edu