'Carberry Conversations' at STCC kicks off with photographer Ben Brody
SPRINGFIELD, Mass. – Carberry Conversations, presented by Springfield Technical Community College's Amy H. Carberry Fine Arts Gallery, kicks off Friday, Sept 10, noon to 1 p.m., with a virtual conversation between associate professor and gallery coordinator Sondra Peron and war photographer Ben Brody, of Southampton, about post 9/11 image-making and the recent fall of Afghanistan.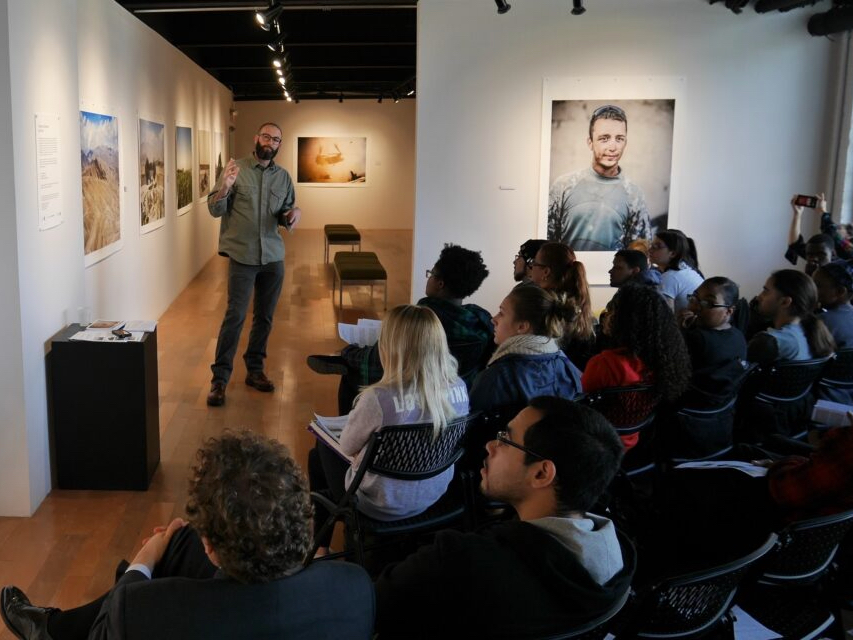 Ben Brody, a Massachusetts-based photojournalist and artist, has focused primarily on the aftermath of the Sept. 11, 2001, attacks. He is director of photography for GroundTruth Project and Report for America, providing training and mentorship for corps members and editing for visual fellowships.
Brody spent 15 years photographing the wars in Iraq and Afghanistan, first as a soldier, and later as a civilian working on GroundTruth's landmark multimedia project "Foreverstan," pioneering a unique visual approach conveying the absurdity and unintended consequences of those wars. He holds a Master of Fine Arts (MFA) in photography from Hartford Art School and is the author of the critically acclaimed photobook "Attention Servicemember." Brody's exhibit "Endgame: Afghanistan" was on view at the Carberry Gallery back in 2016.
Carberry Conversations is a series of virtual talks throughout the academic year between Peron and several past exhibiting artists and photographers whose work has been on view at the Amy H. Carberry Fine Arts Gallery since 2013. Conceived in response to the ongoing pandemic, these conversations function as a retrospective interview while also connecting working artists and photographers to the Greater Springfield community covering a wide variety of topics including, origin stories, impact of current events on artistic process, and the function of art and photography during times of crisis.
The exhibition is supported in part by the School of Liberal and Professional Studies and the Fine Arts department.
The gallery is currently closed to the public but will open next month with a new, in-person exhibition in B28. All Carberry Conversations are open to the public via Zoom. Register in advance to receive a Zoom link. Visit stcc.io/brody.
About the Gallery
The Amy H. Carberry Fine Arts Gallery at Springfield Technical Community College features works by artists of local and national repute as well as STCC student work. The gallery is located in Building 28, first floor, on the Pearl Street side of the STCC campus. The gallery is supported in part by funding from the School of Liberal and Professional Studies. Find the Amy H. Carberry Fine Arts Gallery on Facebook or follow on Twitter @STCCArtGallery.
About Springfield Technical Community College
STCC, the Commonwealth's only technical community college, continues the pioneering legacy of the Springfield Armory with comprehensive and technical education in manufacturing, STEM, healthcare, business, social services, and the liberal arts. STCC's highly regarded workforce, certificate, degree, and transfer programs are the most affordable in Springfield and provide unequalled opportunity for the vitality of Western Massachusetts. Founded in 1967, the college – a designated Hispanic Serving Institution – seeks to close achievement gaps among students who traditionally face societal barriers. STCC supports students as they transform their lives through intellectual, cultural, and economic engagement while becoming thoughtful, committed and socially responsible graduates.
MEDIA CONTACT:
Jim Danko, (413) 755-4812, jdanko@stcc.edu