College for Kids at STCC offers fun, educational experiences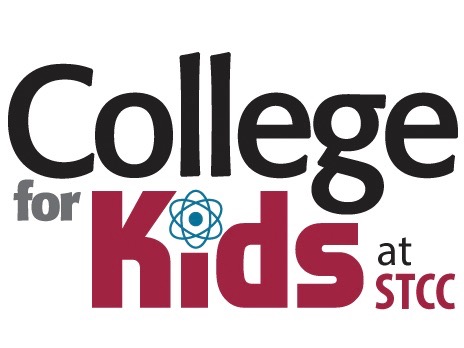 SPRINGFIELD, Mass. – Do you have children who are ready to learn while having fun? Consider registering them for College for Kids at Springfield Technical Community College, a summer program that exposes participants between 11 and 16 to learning opportunities available in science, technology, engineering and math (STEM) fields. Some of the available programs focus on arts and sports.
College for Kids will give tweens and teens the chance to have fun learning about public speaking, basketball and physics, acting, coding and more.
Here are the College for Kids at STCC programs on tap through August. Sessions run 9:30 a.m.-3:30 p.m., except for Entrepreneurship 101:
Basketball & Physics, July 19-July 23, (ages 11-14, $189): Children will learn the skills they need to be a better all-around player on the court. They will participate in small group instruction on fundamentals, and skill development. Instruction will be focused on both the offensive and defensive sides of the ball by teaching read and reaction drills. The sport specific staff of 413 Skills and Drills will focus on respect, teamwork and responsibility in regard to developing the whole child on and off the court. The week will be planned and designed for drills in passing, shooting, dribbling and rebounding. Each child will walk away from this camp with drills and skill development routines to progress their individual basketball skills. This session will also include 3.5 hours of instructions relative to the physics of basketball and exercise.
JUS10H University, July 26-July 30, (ages 13-16, $189): A class educating fashion on a new and unique level. Pulling Fashion 101 out of the box, creating, developing and teaching fashion and style basics. This class will also teach basic fundamentals in sewing, modeling and styling. Last but not least...educating on how to build a long lasting career in the fashion industry.
It's Your Turn, Take the Mic, July 26-30 (Girls, ages 11-14, $189): A workshop in public speaking that seeks to empower girls to have more confidence and self-esteem and develop the poise and communication skills needed to engage in effective public speaking. The program includes a series of three two-hour workshops that focus on topics that shape girls' sense of self and presence and includes instruction on dressing for success, body language and the mechanics of public speaking. After the second session the participants will be assigned a speaking topic and asked to prepare a three to five minute speech to be represented at the final session. Presentations will be evaluated not only for preparation and presentation, but the participant's personal presence during the speech.
And Action!!! (Theater Workshop), Aug. 2-Aug. 6 (ages 11-14, $189): Participants will learn about the fundamentals of performance and expression through games and collaborative exercises. Bring your imagination and creative spirit as fun is sure to be had by all! A showcase of the week's work will take place at the conclusion of the camp. (Possible Field Trip to Boston)
Entrepreneurship 101, Aug. 9-Aug. 13, 9:30 a.m.-noon, (ages 13-16, $129): Spend a week learning how to start your own business, the entrepreneurship mindset, innovative ideas, customer discovery, knowing your numbers, pitching your idea to others. The class will cover a broad list of topics that entrepreneurs and business owners need to assist in their success. Come ready to explore and try new things.
Coding, Aug. 16-Aug. 20 (ages 11-14, $189): The course is an introduction to coding using the P5 JavaScript framework. Mini-projects. The learning is structuring around basic projects, one or two per day. Projects will include building up basic characters, artful shapes, or everyday objects using the geometries we're learning. And then, ultimately, animating them. Collaboration is encouraged, where students that pick up the material quicker are asked to help others if they are stuck.
For more information and to sign up online, visit stcc.edu/kids. For questions, contact Lidya Rivera-Early, director of Community Engagement, at (413) 755-4787 or email lmearly@stcc.edu.
Interested in applying to STCC? Visit stcc.edu/apply or call Admissions at (413) 755-3333.
About Springfield Technical Community College
STCC, the Commonwealth's only technical community college, continues the pioneering legacy of the Springfield Armory with comprehensive and technical education in manufacturing, STEM, healthcare, business, social services, and the liberal arts. STCC's highly regarded workforce, certificate, degree, and transfer programs are the most affordable in Springfield and provide unequalled opportunity for the vitality of Western Massachusetts. Founded in 1967, the college – a designated Hispanic Serving Institution – seeks to close achievement gaps among students who traditionally face societal barriers. STCC supports students as they transform their lives through intellectual, cultural, and economic engagement while becoming thoughtful, committed and socially responsible graduates.