College for Kids at STCC to offer 2022 summer programs for youth
SPRINGFIELD, Mass. – Springfield Technical Community College this summer will offer fun learning programs to expose young people between 11 and 16 to learning opportunities in STEM fields.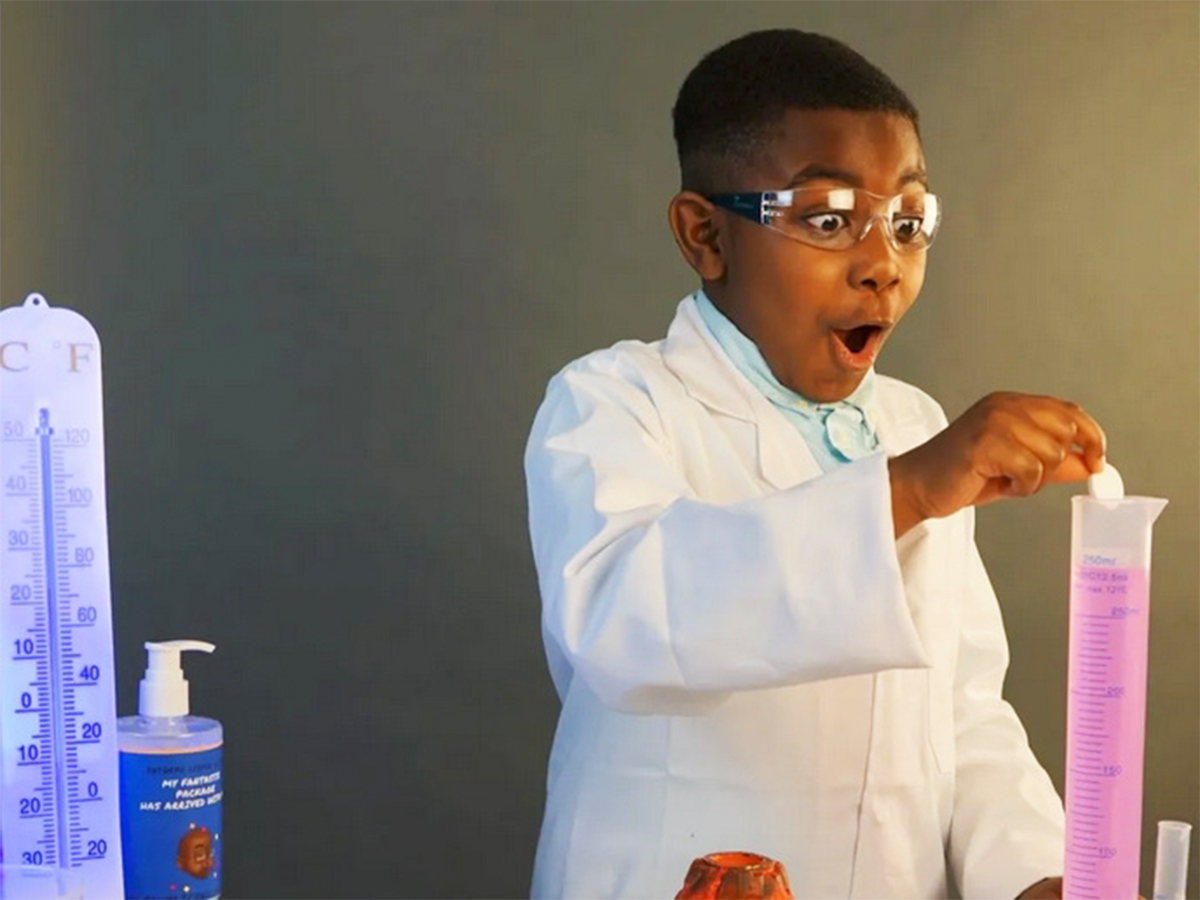 College for Kids at STCC will give tweens and teens the chance to have fun learning about public speaking, basketball and physics, acting, coding and more. As the only technical community college in Massachusetts, STCC will offer participants a chance to explore programs focusing on science, technology, engineering and math (STEM).
"We're excited to offer young people an opportunity to get a college student experience through these sessions," said Lidya Rivera-Early, director of Community Engagement at STCC. "At STCC, we love hosting College for Kids on our campus. It's an important program for the college. We love connecting with young people to show them early on how STCC can transform their lives."
Here are the College for Kids at STCC programs planned for July and August:
Theater, July 11-15, (ages 11-14): This class is designed to help build self-awareness, cultivate self-confidence, and help students explore their inner creativity. Students will learn teamwork through theatre games, acting exercises, and improvisation.
It's Your Turn to Take the Mic, July 18-22, (ages 11-14): A workshop in public speaking that seeks to empower girls to have more confidence and self-esteem and develop the poise and communication skills needed to engage in effective public speaking.
Basketball and Physics, July 18-22, (ages 11-14): Fun by 413 Skills and Drills, this class will teach children skills they need to be a better all-around player on the court by giving small group instruction on fundamentals and skill development. This session also will include 3.5 hours of instructions relative to the physics of basketball and exercise.
JUS10H University, July 25-29 (ages 13-16): This class educates children about fashion on a new and unique level. Students will learn the basic fundamentals in sewing, modeling and styling and how to build a career in the fashion industry.
"Who done it"? Extreme Science Kid (Forensic Science), Aug. 1-5 (Ages 11-14): This course is a modern-day twist on crime scene investigation. Children will actively engage in data collection, observation, analysis and problem-solving while performing a fun interactive group-style investigation. Using crime scene activities, books, and investigations children will learn life skills and most of all learn to love STEM education the Extreme Science Way.
Say It Loud!! Extreme Science Kid (Great Debaters), Aug. 8-12 (Ages 13-16): This special course gives children a voice to debate topics of interest while exploring the fundamentals of respectful insightful conversation. Children will learn critical thinking skills, respectful dialog, research techniques, and fact-checking tips for making valid thought-provoking points that may help change the world around them.
All programs cost $189 to enroll and run from 9:30 a.m. to 3:30 p.m. Parents are responsible for providing lunch. Please note: College for Kids participants must be vaccinated for COVID-19 and are required to provide documentation of vaccination.
For more information and to sign up online, visit stcc.edu/explore/summer-programs. For questions, contact Lidya Rivera-Early, director of Community Engagement, at (413) 755-4787 or email lmearly@stcc.edu.
Interested in applying to STCC? Visit stcc.edu/apply or call Admissions at (413) 755-3333.
About Springfield Technical Community College
STCC, the Commonwealth's only technical community college, continues the pioneering legacy of the Springfield Armory with comprehensive and technical education in manufacturing, STEM, healthcare, business, social services, and the liberal arts. STCC's highly regarded workforce, certificate, degree, and transfer programs are the most affordable in Springfield and provide unequaled opportunity for the vitality of Western Massachusetts. Founded in 1967, the college – a designated Hispanic Serving Institution – seeks to close achievement gaps among students who traditionally face societal barriers. STCC supports students as they transform their lives through intellectual, cultural, and economic engagement while becoming thoughtful, committed and socially responsible graduates.
MEDIA CONTACT:
Jim Danko, (413) 755-4812, jdanko@stcc.edu