Incoming STCC student trustee ready to make an impact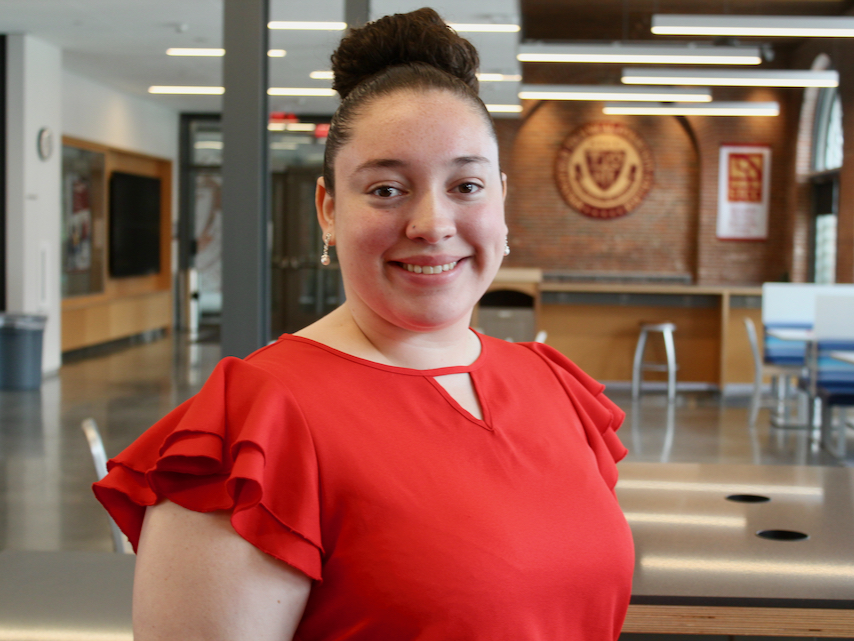 SPRINGFIELD, Mass. – Glerisbed Garcia Figueroa considers herself naturally reserved but says she's ready to speak out boldly on behalf of Springfield Technical Community College students in her new leadership role.
In May, STCC students elected Figueroa as the student representative to the Board of Trustees. In that role, she will have an opportunity to vote with other trustees who were appointed by the governor and weigh in on long-range planning and fiscal oversight at STCC. Her one-year term starts in July.
"I'm nervous, but excited about this new position," said Figueroa, 19. "I'm kind of a shy person, but it's not about me anymore. Now I have to represent the student body. I want to make sure I get it right for them."
Figueroa graduated from the Springfield High School of Science and Technology in 2020. She took a year off after graduation before enrolling at STCC in the fall of 2021.
"In high school, I thought I would one day get my doctorate in physical therapy, but I changed my mind. I decided it wasn't what I really wanted to do. I was interested in business," she said. "My mom said, why don't you try STCC?"
Figueroa works with her mother, Stephanie Figueroa, who has a baking business, Bsweet Desserts. On the weekends, Glerisbed helps decorate and make deliveries. She also runs social media and marketing for the baking business.
She might join her mother full time after graduating from STCC. But she is also considering transferring to a four-year college or university to pursue a bachelor's degree. Her goal is to graduate with a degree from STCC in the spring of 2023.
Figueroa ran for the trustee position after seeing an email from Andrea Tarpey, coordinator of student activities at STCC. She was looking for more ways to get involved.
"I see potential in Glerisbed and encouraged her to run for student trustee," Tarpey said. "She will have an opportunity to grow in this important leadership position, and I am confident she will shine."
I told her, 'You may feel intimidated but remember that you are one of the most important people in that room. You are the student representative.' Karolyn Burgos Toribio,

Student Success Navigator for LEAD
Figueroa also participates in STCC's LEAD Leadership and Mentoring Program, which provides female students with the opportunity to take an active role in their leadership development and educational journey. Figueroa meets frequently with Karolyn Burgos Toribio, Student Success Navigator for LEAD.
Burgos Toribio is impressed with Figueroa's participation in LEAD. She's always willing to offer ideas to help her peers.
As a former student trustee at STCC, Burgos Toribio can relate to Figueroa. She has shared her experience and offered advice to help Figueroa get prepared for the leadership role.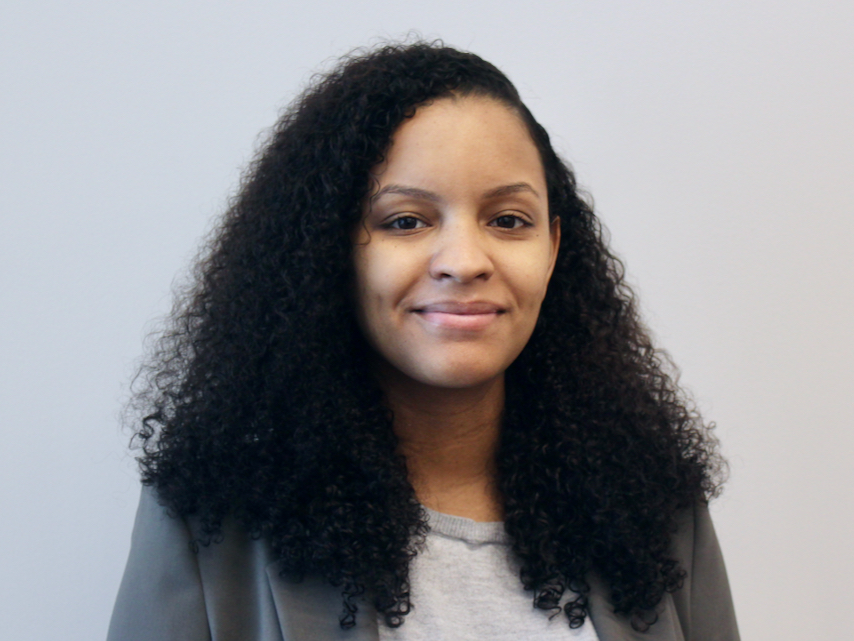 "It's a bit intimidating at first," Burgos Toribio said. "I told her, 'You may feel intimidated but remember that you are one of the most important people in that room. You are the student representative. You're here every day. You're on campus. You see what's going on, so your voice really matters. It's important to speak up and voice your opinions.'"
Burgos Toribio told Figueroa she will discover the trustees are supportive and accommodating and will help her succeed in her position. "I think she's going to do great," she said.
Over this past academic year, Figueroa also has worked with Vonetta Lightfoot in the Office of Multicultural Affairs to help organize events.
"Glerisbed is a very focused, dedicated and driven young person," said Lightfoot, the office's operations manager. "She is motivated to create positive change at STCC and in her community. I know she will be amazing as our student trustee and lend a powerful voice to the conversation of equity and student success on our campus."
Figueroa was raised in New England and Puerto Rico, where she was born. She lives in Springfield with her mother, grandmother and her 3-year-old sister. She enjoys the diversity of STCC, a federally designated Hispanic Serving Institution.
"I like how open everybody is," she said. "I have been able to meet a lot of good people here. They take the time. They want me to prosper and do good things."
She looks forward to the fall semester and taking on her new leadership role.
"I'm looking forward to meeting more people," she said. "I'm excited to serve as trustee where I will have an opportunity to be out in the community. I am ready to help students as I grow professionally."
Interested in applying to STCC? Visit stcc.edu/apply or call Admissions at (413) 755-3333.
About Springfield Technical Community College
STCC, the Commonwealth's only technical community college, continues the pioneering legacy of the Springfield Armory with comprehensive and technical education in manufacturing, STEM, healthcare, business, social services, and the liberal arts. STCC's highly regarded workforce, certificate, degree, and transfer programs are the most affordable in Springfield and provide unequaled opportunity for the vitality of Western Massachusetts. Founded in 1967, the college – a designated Hispanic Serving Institution – seeks to close achievement gaps among students who traditionally face societal barriers. STCC supports students as they transform their lives through intellectual, cultural, and economic engagement while becoming thoughtful, committed and socially responsible graduates.
MEDIA CONTACT:
Jim Danko, (413) 755-4812, jdanko@stcc.edu