Phlebotomy for Healthcare Workers class at STCC helps boost careers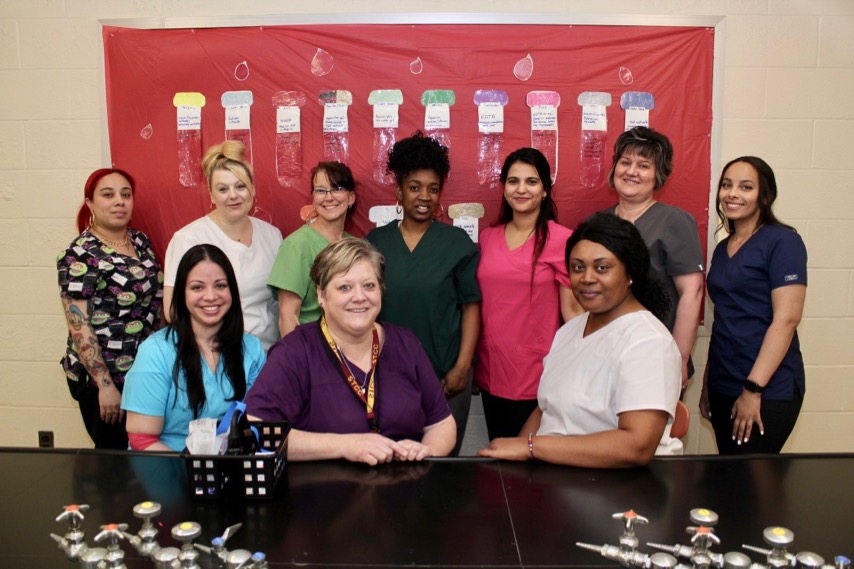 SPRINGFIELD, Mass. – Cassandra Smith hadn't even finished her course work in Phlebotomy for Healthcare Workers at Springfield Technical Community College when she was offered a job at a national health company.
"I'm super excited about it," said Smith, of Springfield, who will start in June. "I would not qualify for it if I did not take the class."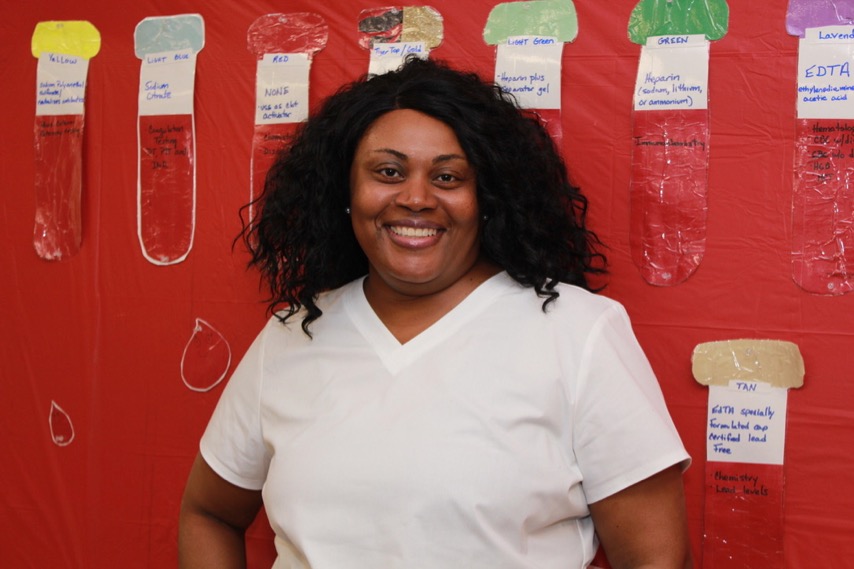 This summer, STCC's Workforce Development Center will once again offer the class to people working in the healthcare field who are looking to expand their skills. The 60-hour class will run July 9-July 26 between 5 p.m. and 9 p.m.
The noncredit course prepares students to take the exam to become a certified phlebotomist in Massachusetts. The class is designed to teach workers in certified healthcare positions to draw blood for diagnostic procedures.
Instructor Stacey Richters said the intensive course is a fast program that allows workers to get the training they need to bring their career to the next level.
"It's a commitment for three weeks. A lot of the students are working as CNAs (certified nursing assistants)," she said. "This training will open the door to higher pay."
One of the students, Danielle Jaber, of West Springfield, works as a CNA, but said she would like more stability, regular hours and a better wage.
"I want to be a certified phlebotomist," she said, noting the training will create more opportunities. "You can work in emergency rooms, in clinics, doctor's offices, blood mobiles."
STCC always gives you an opportunity to further your education, and it continues to elevate me. I love the class. Cassandra Smith,

Phlebotomy for healthcare workers student
During a recent class, the students practiced drawing each other's blood under Richters' supervision. They appeared to enjoy the hands-on experience and close-knit nature of the phlebotomy class.
Smith, one of seven students to be offered a job after taking the course, is a licensed CNA home health aide.
"I'm in the healthcare field. I'm advancing it as I go. … I'm tacking on different certifications," she said. "STCC always gives you an opportunity to further your education, and it continues to elevate me. I love the class. The teacher is outstanding. She came in with an open heart and open arms. We learned the phlebotomy is more than just drawing blood. We learned about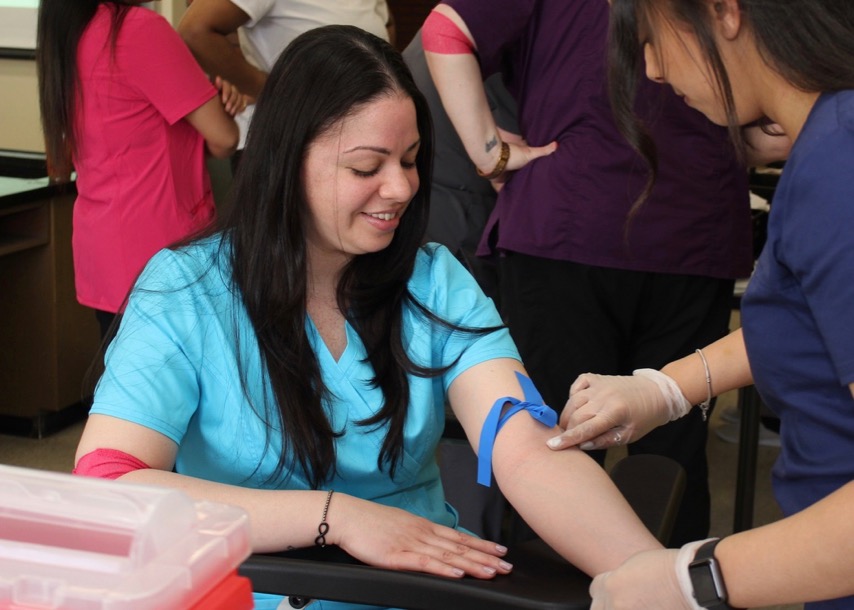 customer interaction, interacting with patients who are in a hospital setting. The class is very, very helpful."
Anyone interested in taking the class in July should have a current healthcare certification in at least one, but not limited to, the following healthcare roles:
Certified Nursing Assistant (CNA)
Emergency Medical Technician (EMT)
Patient Care Technician (PCT)
Certified Medical Assistant (CMA)
Licensed Practical Nurse (LPN)
Certified Electrocardiogram Technician (CET)
Certified Dental Assistant (CDA)
The fee for the class includes National Healthcare Association Exam.
To enroll online and learn more about this course, visit www.stcc.edu/wdc/healthcare and click on the "Phlebotomy Certification for Healthcare Workers" link.
For more information, please contact the Workforce Development Center at (413) 755-4225 or wdc@stcc.edu.
To see video testimonials of about the class, visit: https://youtu.be/DqKZPMGmWHM and https://youtu.be/CkLXMPqyOLw
About Springfield Technical Community College
Founded in 1967 and located on 35 acres of the Springfield Armory National Historic Site, STCC is a major resource for the economic vitality of Western Massachusetts. As the only technical community college in Massachusetts, STCC, a designated Hispanic Serving Institution and an Achieving the Dream Leader College, offers a variety of career programs unequalled in the state. STCC's highly regarded transfer programs in business, engineering, liberal arts, science and technology continue to provide the most economical options for students pursuing a four-year degree. With an annual enrollment of more than 6,400 day, evening, weekend and online students, STCC is a vibrant campus rich in diversity.
For more information about STCC, visit www.stcc.edu. Follow us on Facebook, Twitter (@S_T_C_C) and Instagram (@stccpics).
MEDIA CONTACT:
Jim Danko, (413) 755-4812, jdanko@stcc.edu