STCC Medical Laboratory Technician grad reflects on her rewarding work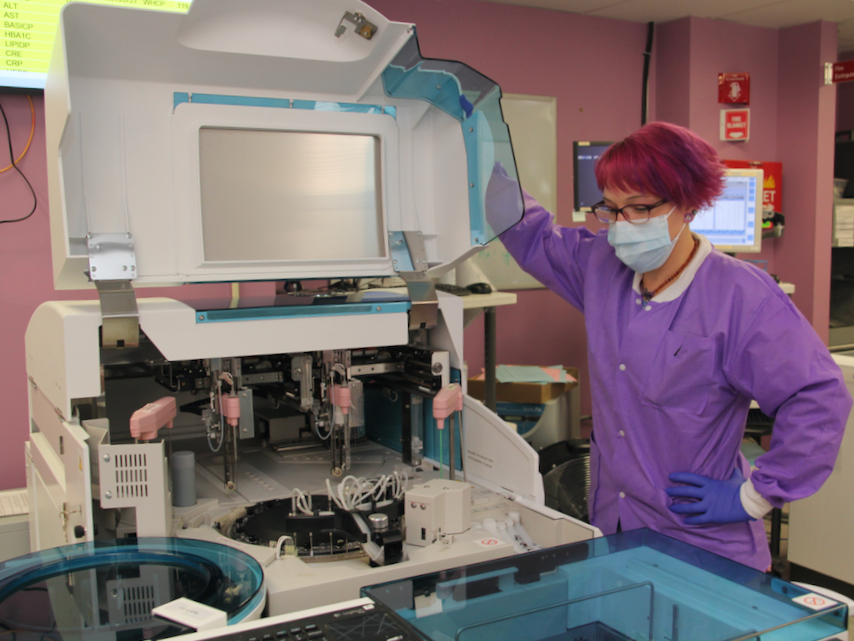 SPRINGFIELD, Mass. – Erica Bailey loved to watch the TV show "CSI," a popular series where forensic science is used to solve crimes.
When she was deciding on an area of study at Springfield Technical Community College, Bailey found a major that made her think of her favorite show: She decided to pursue a degree in the STCC Medical Laboratory Technician program.
"I saw the clinical lab tech program. I looked at the classes and thought, 'Wow! Microbiology, chemistry … I'm really science oriented. I love the sciences, and everything about the program appealed to me," said Bailey, a Chicopee resident. "I had no idea what a lab tech was, but I thought, yes, I'll do this!"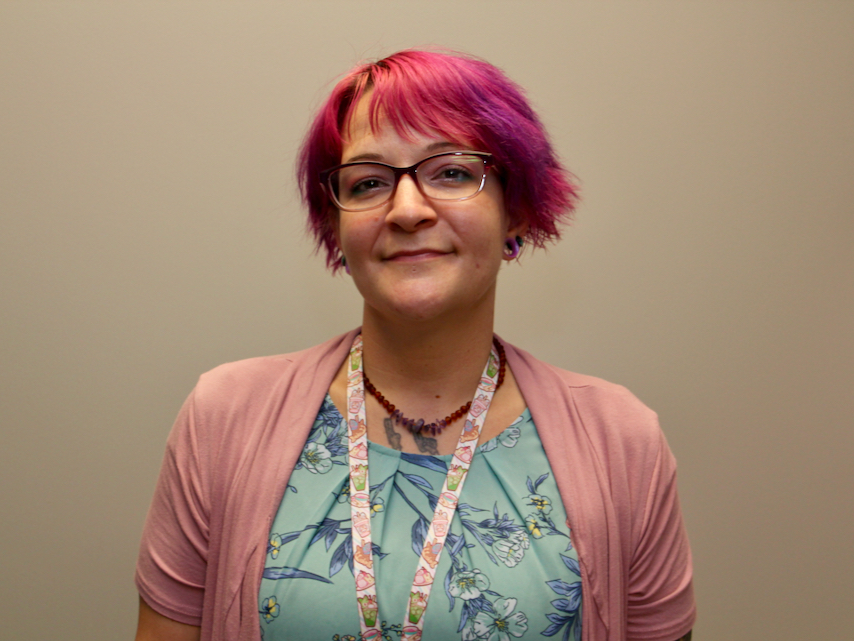 Today, Bailey works as a lead medical lab scientist at Baystate Wing Hospital in Palmer. She tests blood in the hospital's lab to ensure it's safe for people in need of transfusions. She and other scientists and technicians look for antibodies that might cause an adverse transfusion reaction. They also analyze specimens to determine blood types.
A medical lab technician's work varies, and is never boring. Most people are familiar with COVID-19 PCR tests, which are performed by technicians.
"I love the lab," Bailey said. "When you get into the field, and you're doing your clinicals, you see how it all comes together. You're doing it manually. You're in it, and the pieces just fit together.
"I couldn't have chosen a better career," she added.
The Medical Laboratory Technician program at STCC trains students to work in labs like the one at Wing. STCC graduates also find work at other regional hospitals and medical centers.
I saw the clinical lab tech program. I looked at the classes and thought, 'Wow! Microbiology, chemistry … I'm really science oriented. I love the sciences, and everything about the program appealed to me. Erica Bailey

STCC Medical Laboratory Technician graduate
The program, accredited by the National Accrediting Agency for Clinical Sciences, prepares students to operate complex electronic equipment, computers and precision instruments.
Students must commit to 22 months, which includes classroom studies and clinical work at an area healthcare facility.
"We prepare our students for a vital and rewarding career as a medical lab technician," said Susan Schneider, the program director at STCC. "The lab techs have an essential role in any healthcare setting. They collect samples and run tests to determine if someone has a disease. They also make sure treatments like blood transfusions are safe for patients. We're thrilled to see graduates like Erica Bailey working in the field and making a meaningful difference in people's lives."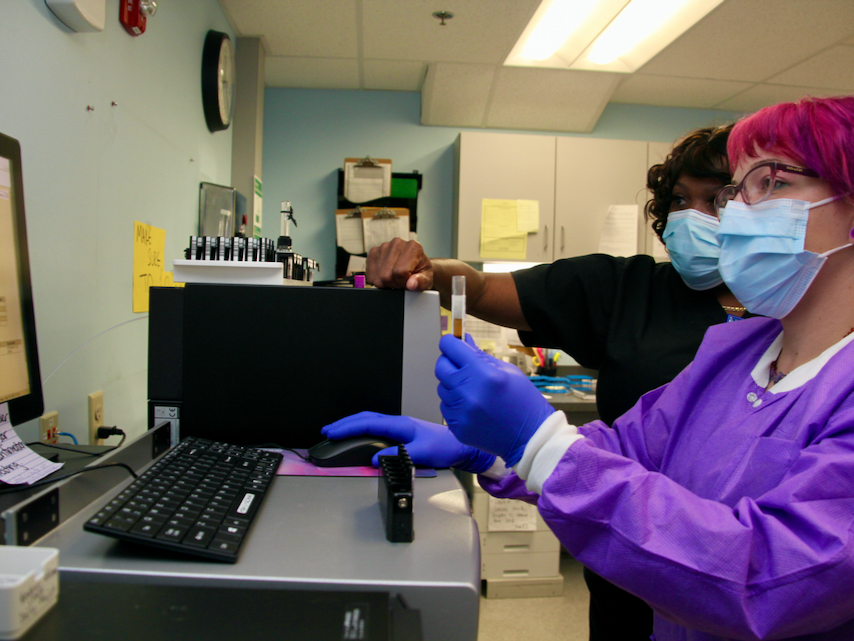 Jobs are continuing to grow for clinical laboratory technologists and technicians, according to the U.S. Bureau of Labor Statistics. The BLS expects "faster than average" 11 percent job growth between 2020 and 2030.
Technicians can work in the field after earning an associate degree from STCC. They also can pursue a bachelor's degree, as Bailey did. She completed an online degree program at the University of Cincinnati.
Bailey found STCC's MLT program to be hands-on, high quality and affordable. She was a single mother and several years out of high school when her father encouraged her to think about finding a good career. He suggested the medical field.
"You will always find a job," is what Bailey recalls her father saying.
She enrolled in the program in 2007, committing to an intense 14 to 16 credits a semester. She didn't have a vehicle, but found an affordable small car that was able to get her to clinicals at Wing. That put her foot in the door, and led to full-time work at the hospital.
"Another great appeal in this profession is you get flexibility. Hospitals are open 24 hours, so you get different shifts," she said. "And with your STCC degree, you can work at more than just a hospital. You have a lot of options. I got my feet wet here (at Wing), but I can work for a big company if I wanted to make a move."
Bailey is happy at Wing, where she has worked for 13 years. She fondly looks back at her two years at STCC, which she said helped her get to where she is today.
"The professors were wonderful," she said. "They wanted all their students to succeed. I see the impact of the STCC program on the students today. We have students who come to Wing for their chemistry training, and I see they are well equipped and prepared. STCC is a great program for anyone wanting to do this kind of work."
Interested in applying to STCC? Visit stcc.edu/apply or call Admissions at (413) 755-3333.
About Springfield Technical Community College
STCC, the Commonwealth's only technical community college, continues the pioneering legacy of the Springfield Armory with comprehensive and technical education in manufacturing, STEM, healthcare, business, social services, and the liberal arts. STCC's highly regarded workforce, certificate, degree, and transfer programs are the most affordable in Springfield and provide unequaled opportunity for the vitality of Western Massachusetts. Founded in 1967, the college – a designated Hispanic Serving Institution – seeks to close achievement gaps among students who traditionally face societal barriers. STCC supports students as they transform their lives through intellectual, cultural, and economic engagement while becoming thoughtful, committed and socially responsible graduates.
MEDIA CONTACT:
Jim Danko, (413) 755-4812, jdanko@stcc.edu