STCC professor awarded fellowship to revamp developmental math
SPRINGFIELD, Mass. – Dr. Vanessa Hill has been awarded the first Foundation Innovation Fellowship at Springfield Technical Community College to lead an initiative to reform developmental mathematics at STCC.
Hill, a professor of mathematics at STCC, said reform stands a critical issue because degree completion by students in remediation is rare.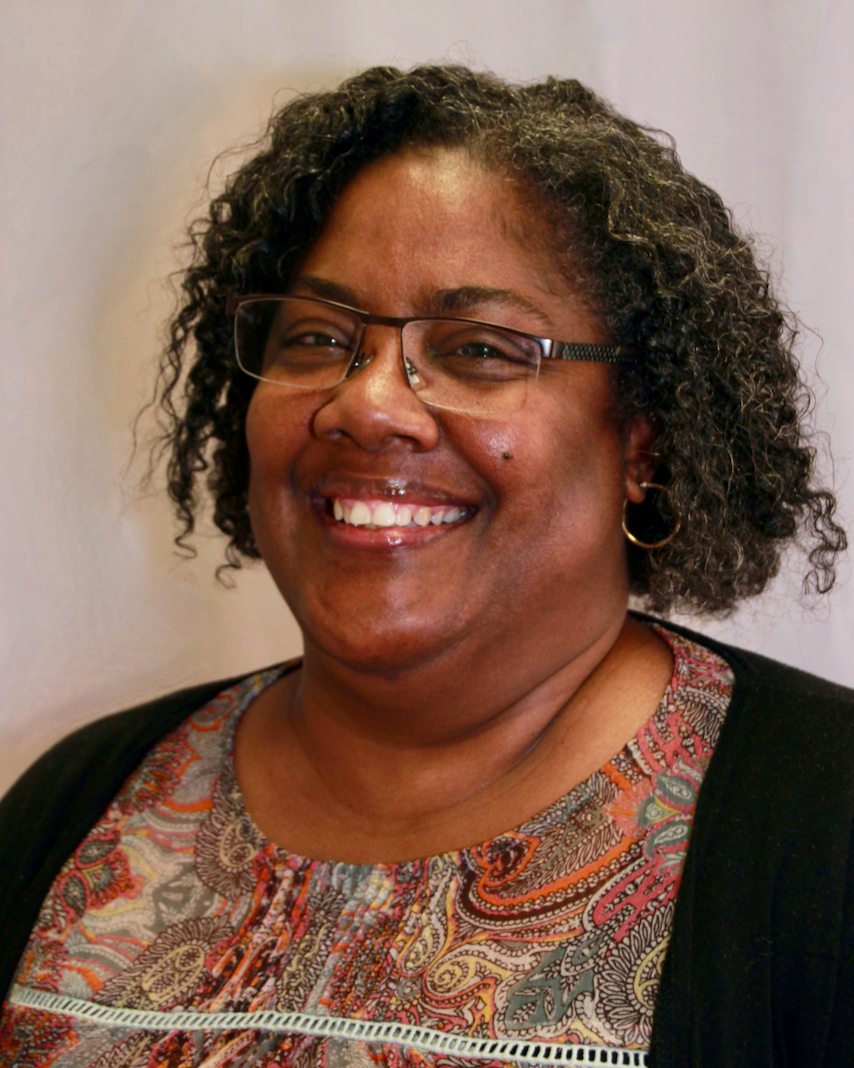 "The reason we are looking at this is we want to make it more equitable for all of our students, and we want to make sure our students have the pathways to them that they need to be successful," she said. "I am a proud former student at STCC, and I'm invested in doing anything I can to help the students at STCC. I'm excited about this project."
Prior to the pandemic, 62 percent of students entering STCC needed to take remedial math classes. Students who test into remedial class only have a 10 to 15 percent chance of completing a college level course successfully, Hill said.
"Overwhelmingly, it's students of color who are in these developmental classes," Hill said. "That exacerbates the fact that they are not completing college. We are not retaining them, and they are not graduating. They're behind the ball. We are trying to eliminate that."
Hill will take the year off from teaching to focus on the fellowship. She will explore ways to revamp remedial math education at STCC. Her mission is to create a system that allows students to complete a remediation sequence within one semester instead of three.
"We need to address financial aid considerations while allowing for individualized remediation that can more quickly get students enrolled in college-level mathematics," Hill said.
"It's constructing it in a way that's going to be the most powerful for the students," Hill said. "They're going to get what they need. They will have a track to get out of the remedial classes as quickly as possible."
President John B. Cook, who will work closely with Hill given her concurrent appointment as Special Assistant to the President, said the fellowship will address the essential need to focus on equity and anti-racism work.
I am a proud former student at STCC, and I'm invested in doing anything I can to help the students at STCC. I'm excited about this project. Dr. Vanessa Hill,

Recipient of Foundation Innovation Fellowship
"As the inaugural Innovation Fellow, Dr. Hill offers invaluable perspective given her past scholarship. Her doctoral research focused on STEM participation and developmental mathematics," Cook said. "I'm looking forward to working with her on this important initiative. We are fortunate to have Dr. Hill at STCC and helping to support our mission."
Hill will collaborate with faculty colleagues within mathematics and the School of STEM (science, technology, engineering and mathematics), with student advisors and work in concert with Academic Affairs leadership. In addition, she will connect with Springfield public schools to help prepare high school students for placement tests.
Support for the Innovation Fellowship program is provided in part by the STCC Foundation. Jennifer Brown, president of the STCC Foundation Board, said Hill's work will make a meaningful difference in the lives of students.
"The STCC Foundation takes pride in helping the college move forward through innovation," Brown said. "We are thrilled to support the project and look forward to seeing its impact on the students and community."
Jynai McDonald serves with Hill as co-lead of the Anti-Racism & Inclusion Alliance (AIA@STCC). She also is vice chair for the STCC Board of Trustees and chair of the Committee on Internal and External Relations.
"I remember my first Trustee Retreat and the data provided on students of color who lacked the GPA to be exempt from assessment. The work to address these disparities is highly valuable and Dr. Hill is the ideal person to lead this initiative," McDonald said.
By retooling the remediation system, Hill hopes to remove barriers for students who in recent years have left STCC without any credentials and in debt.
"They wind up being in worse condition after they get to us than before they came to STCC," she said.
Hill, who is Black, wants STCC students to have the same opportunities she had when she was a student. Many STCC students may see themselves in Dr. Hill, who said she didn't think she would be a college professor when she was in high school let alone receive a Ph.D.
"I love STCC so much from going there," Hill said. "I had these amazing women mathematicians who encouraged me. They said you should get your master's and come back and work for us. We need someone who looks like you so they can see themselves."
Hill ended up going to Mount Holyoke College, where she earned a bachelor's in mathematics. She continued on to receive a master's in mathematics from the University of Connecticut and a doctorate in mathematical education from the University of Massachusetts, Amherst.
Hill and her husband, Troy, have two grown sons, Dante and DeVaughn.
Interested in applying to STCC? Visit stcc.edu/apply or call Admissions at (413) 755-3333.
About Springfield Technical Community College
STCC, the Commonwealth's only technical community college, continues the pioneering legacy of the Springfield Armory with comprehensive and technical education in manufacturing, STEM, healthcare, business, social services, and the liberal arts. STCC's highly regarded workforce, certificate, degree, and transfer programs are the most affordable in Springfield and provide unequalled opportunity for the vitality of Western Massachusetts. Founded in 1967, the college – a designated Hispanic Serving Institution – seeks to close achievement gaps among students who traditionally face societal barriers. STCC supports students as they transform their lives through intellectual, cultural, and economic engagement while becoming thoughtful, committed and socially responsible graduates.