STCC professor named a finalist for 2017 Best Book Awards
SPRINGFIELD, Mass. – American Book Fest selected Springfield Technical Community College Professor Paul B. Thornton's "Precise Leaders Get Results" as a finalist for the 2017 Best Book Awards in the "Business: Management & Leadership" category.
American Book Fest, an online publication, provides coverage for books from mainstream and independent publishers to the world online community.
The 14th annual Best Book Awards yielded more than 2,000 entries from mainstream and independent publishers. More than 400 winners and finalists were announced Nov. 9 in over 90 categories, according to a press release from American Book Fest. The titles were published 2015-2017.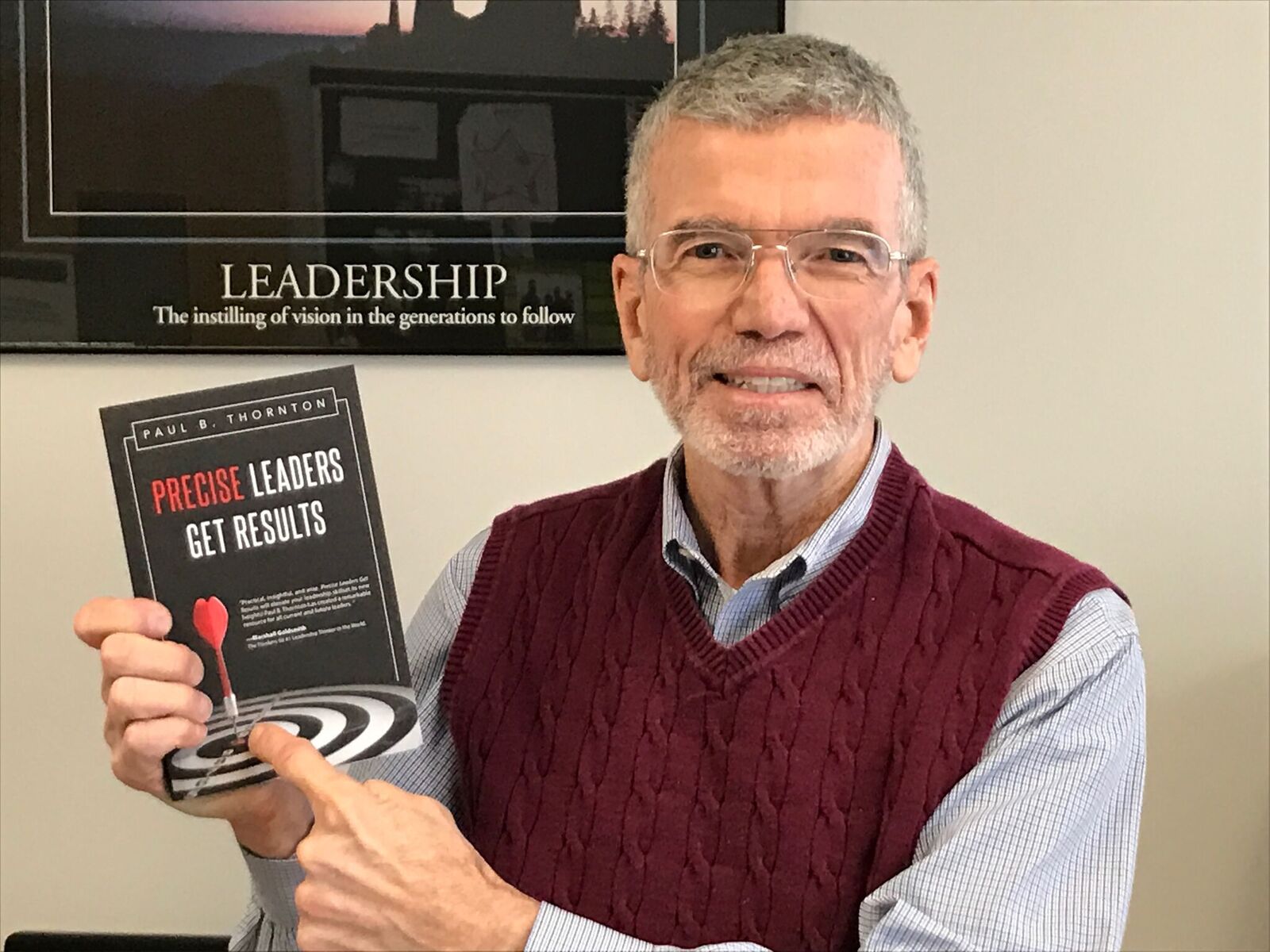 As a finalist, Thornton's book beat out 75 percent of the entries, said Jeffrey Keen, president and CEO of American Book Fest.
"The 2017 results represent a phenomenal mix of books from a wide array of publishers throughout the United States," Keen said. "Our success begins with the enthusiastic participation of authors and publishers and continues with our distinguished panel of industry judges who bring to the table their extensive editorial, PR, marketing, and design expertise."
Written for a wide audience, Thornton's book explores qualities that define great leaders. "Coaches, managers, parents, teachers and team leaders will benefit from the principles in my book," Thornton said in an STCC press release when "Precise Leaders Get Results" went on sale in January 2017.
Thornton, of Chicopee, teaches management, leadership and organizational behavior at STCC. He hosts an annual leadership conference held at STCC in which business leaders, consultants, entrepreneurs and college professionals present their topics in a TED-talk format.
"Precise Leaders Get Results," which was published by Motivational Press, can be purchased at www.amazon.com.
About Paul B. Thornton
Paul B. Thornton is an author, trainer, speaker and professor of business administration at STCC. In 2015, he was the recipient of the Joseph J. Deliso, Sr., Endowed Chair.
He has conducted management and leadership programs for Palmer Foundry, UMass Medical School, Mercy Health Systems, Kuwait Oil Corp., Human Services Forum, Sunshine Village and United Technologies Corp. Through his coaching, seminars and courses, he has helped over 10,000 people become more effective managers and leaders.
Earlier in his career, he was the manager, human resources, for the Hamilton Standard division of United Technologies. He was also involved in training and developing managers, assessment centers and succession planning. He twice received a United Technologies Award for Extraordinary Management Effectiveness.
About Springfield Technical Community College
Founded in 1967 and located on 35 acres of the Springfield Armory National Historic Site, STCC is a major resource for the economic vitality of Western Massachusetts. As the only technical community college in Massachusetts, STCC, a designated Hispanic Serving Institution and an Achieving the Dream Leader College, offers a variety of career programs unequalled in the state. STCC's highly regarded transfer programs in business, engineering, liberal arts, science and technology continue to provide the most economical options for students pursuing a four-year degree. With an annual enrollment of more than 7,700 day, evening, weekend and online students, STCC is a vibrant campus rich in diversity.
For more information about STCC, visit www.stcc.edu. Follow us on Facebook and Twitter (@S_T_C_C).
MEDIA CONTACT:
Jim Danko, jdanko@stcc.edu, (413) 755-4812