Veteran's path to Harvard University started at STCC
SPRINGFIELD, Mass. – When he got out of the Air Force, Daniel Alain Evrard returned to his hometown of Springfield and decided to take some college classes.
It had been six years since Evrard had graduated from Springfield Central High School with an unremarkable GPA. As a first-generation college student, he wasn't sure what to expect when he applied to Springfield Technical Community College.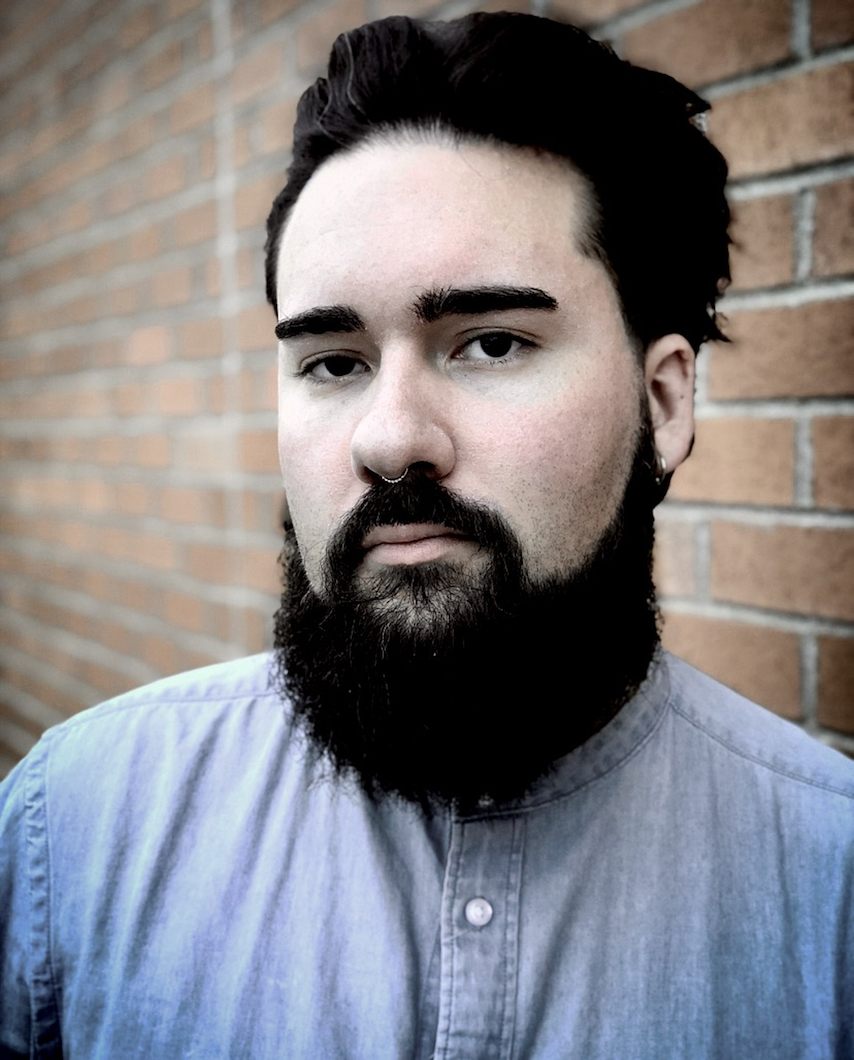 "I started at STCC after arriving back home," said Evrard, now 30 years old. "It was really a great opportunity to get my foot back into the door of education after being gone for so long."
The professors and classes at STCC inspired a love of learning in Evrard, who described himself as an untraditional student. He didn't know it at the time, but the STCC experience was the beginning of a pathway that led to Harvard University, where he is now a Ph.D. student in the Department of Sociology.
"I was on a general studies track at STCC," Evrard said. "I took a class with Josh Carreiro, professor of sociology, and had learned that I was really interested in sociology. I enjoyed it and that set me on my path moving forward from there. I think Josh was a great professor and really knowledgeable in the subject. He's really passionate about it, and made it really accessible."
Dr. Carreiro, who is Department Chair of Social and Behavioral Sciences, said he loves hearing success stories from his former students. Carreiro received an email from Evrard, who told him how his class inspired him. Carreiro noted that Harvard's Sociology program is recognized as one of the top programs in the country.
STCC gave me the opportunity to explore my options and see what I was interested in. STCC was a great opportunity to find some direction in where I was heading. Daniel Evrard,

Grad student at Harvard University
"It's an incredible academic achievement, and I was very excited for Daniel, and proud that he started in my intro class," Carreiro said.
At STCC, Evrard acquired a deep appreciation of community colleges. He enjoyed the small classrooms and one-on-one attention he received from professors. He moved to Tucson, Ariz., after one semester at STCC, but transferred to a community college. He then was accepted to the University of Arizona, where he earned a bachelor's degree in sociology.
"I was at STCC for only a semester, but it was an important semester," he said. "After I got out of the military, I didn't know where I was going or what I was going to do. STCC gave me the opportunity to explore my options and see what I was interested in. STCC was a great opportunity to find some direction in where I was heading."
Evrard graduated from the University of Arizona magna cum laude, which represents a high level of academic achievement. He applied to Harvard – and was accepted.
Jason Beckfield, a professor of sociology at Harvard, said he is impressed with the way community college graduates and military veterans approach their work.
"In my experience teaching hundreds of students over 20 years, I have found that students who come to Harvard with a degree from a community college or with military experience know how to make the most out of opportunities," Beckfield said. "Such students carry a distinctive sense of purpose. Many have impressively overcome major life challenges through perseverance, determination, organization and responsibility. I think community colleges like STCC do a great job of preparing them, and thus represent a highly effective 'on-ramp' to higher education."
While he's now enrolled at one of the world's most prestigious institutions of learning, Evrard said the quality of education at STCC is as good or better than other colleges and universities.
"I'm a huge advocate for community colleges, especially based on my experiences personally," he said. "There is a wide range of students who really benefit from going to a school like STCC. From my experience, it's often better than other schools based on the small classes sizes. You have more opportunities to interact with professors. And on top of that, there's the huge savings you receive. Going to a large institution can get very expensive quickly. I know a lot of people are struggling with their finances. I myself and others I know are not facing that problem because we've been able to take the community college route, and it's been very beneficial."
Interested in applying to STCC? Visit stcc.edu/apply or call Admissions at (413) 755-3333.
Click here to see a YouTube video featuring Daniel Evrard
About Springfield Technical Community College
STCC, the Commonwealth's only technical community college, continues the pioneering legacy of the Springfield Armory with comprehensive and technical education in manufacturing, STEM, healthcare, business, social services, and the liberal arts. STCC's highly regarded workforce, certificate, degree, and transfer programs are the most affordable in Springfield and provide unequalled opportunity for the vitality of Western Massachusetts. Founded in 1967, the college – a designated Hispanic Serving Institution – seeks to close achievement gaps among students who traditionally face societal barriers. STCC supports students as they transform their lives through intellectual, cultural, and economic engagement while becoming thoughtful, committed and socially responsible graduates.
MEDIA CONTACT:
Jim Danko, (413) 755-4812, jdanko@stcc.edu