Working mom lands lucrative career in lasers after STCC
SPRINGFIELD, Mass. – Emiliana Rivas was intrigued when she heard about a program at Springfield Technical Community College that teaches students about cutting-edge technology such as lasers and fiber optics.
"I had no idea what fiber optics was before I chose the program," said Rivas, an East Longmeadow resident who grew up in Springfield. "But I thought, 'This sounds interesting. I'm going to go for it. I ended up enjoying it.'"
Rivas enrolled in the Laser Electro-Optics Technology program (now called Optics and Photonics), one of STCC's unique programs in the School of STEM that serves as a pathway into a rapidly growing technical field.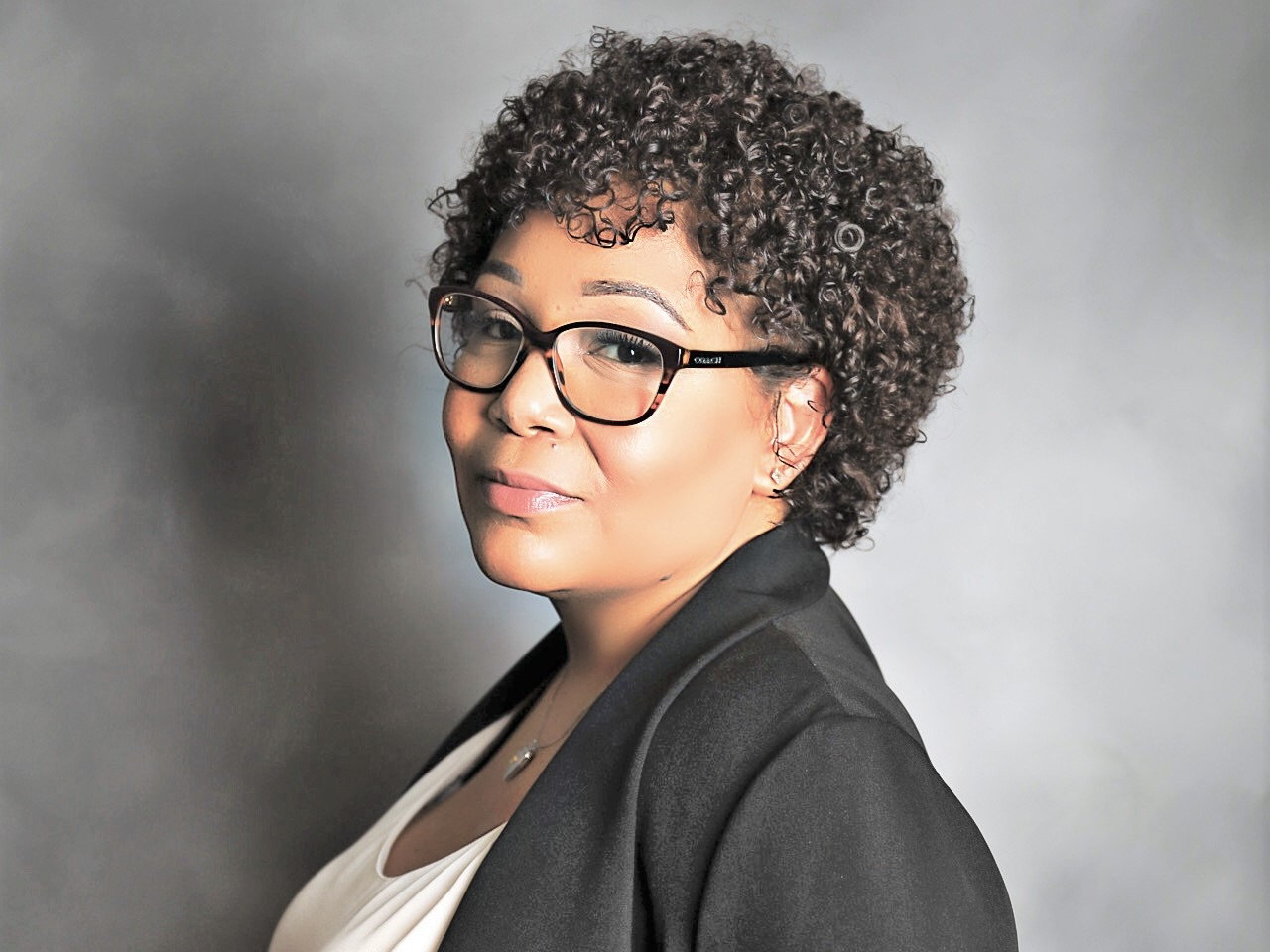 Dr. Nicholas Massa, the Electrical, Energy, Optics and Mechanical Department coordinator, wasn't surprised to hear that Rivas was not familiar with the program.
"We're the only program in New England that offers a certificate or associate degree," Massa said. "People might know what a laser is, but they don't know what optics and photonics means. They don't know that it's a fascinating field with great job prospects.
"There are hundreds, if not thousands, of jobs that go unfilled every year just in Massachusetts," Massa added. "Students come out of my program with a two-year degree and they're weighing multiple job offers for positions that start at $60,000 a year. In this field, we can't graduate enough people to satisfy the industry."
State Sen. Eric Lesser, D-Longmeadow, who served as Senate Chair of the Joint Committee on Economic Development and Emerging Technologies, has visited the laser lab at STCC and observed students receiving hands-on learning experience with laser emitters and 3-D printers.
They want to see you succeed. The programs at STCC are a great stepping stone if you want to go off and further your education. If you want to go to a four-year college you can start at STCC and save so much money. Emiliana Rivas,

Graduate of STCC's Optics and Photonics program
"We rely on our advanced manufacturing sector as an engine for innovation and economic growth, so making sure that students are trained and prepared to join the workforce is critical to the continued success of our bustling high-tech manufacturing sector in Western Mass. Springfield Technical Community College plays a vital role in training employees in the region with programs like their Optics and Photonics technology education," Lesser said.
Rivas had no problem finding a job when she graduated with an associate degree in 2007. She was hired at IPG Photonics, a developer and manufacturer of high performance fiber lasers. At IPG, she assembled low- and high-powered lasers. Today, she works at Coherent/Nufern, which makes optical fibers for telecommunications and high power fiber lasers used in industry and defense technology.
Coherent is one of the region's firms that contact STCC when they need to fill positions.
"For many years our Coherent locations in Connecticut have relied on Springfield Tech's Optics & Photonics degree program to fill our job openings with well-trained and well-qualified employees," said Meg Feinberg, Coherent representative. "STCC graduates not only have hands-on optical fiber handling and laser building skills, they understand the science behind these always-evolving technologies which can lead to jobs with increasing responsibility and career opportunity."
Rivas has enjoyed her work as a laser tech and thanks her professors at STCC for supporting and inspiring her. "The professors were always there to help," she said. "They want to see you succeed. The programs at STCC are a great stepping stone if you want to go off and further your education. If you want to go to a four-year college you can start at STCC and save so much money. But if you want to go into the workforce, as I did, a STCC degree gives you that option. You can get a good high-paying job in just two years."
Rivas chose an education and career path that tends to draw more men than women. She was one of the few women in her classes studying the properties of lasers and learning about fiber optics.
She had a knack for math and felt confident she could succeed. "I thought I'd be able to prove myself and excel in it," she said.
"There was one other female student in my graduating class, I believe. We were both hired at IPG Photonics," she said. "The rest of the class were younger male students, either straight out of high school or in their early 20s, I was an older female student, married, with two kids and in my early 30s."
She added, "I always wanted to do something that was not always the popular thing to do."
Rivas said she thinks it's important to bring diversity into the field. "Women have great ideas they can bring to the workplace," she said. "They are just as capable as men and can offer a different perspective."
Dr. Massa remembers Rivas as being a great student. "Student gender should not be an issue in studying optics and photonics. In fact, the Nobel Prize for Science was recently awarded to a female scientist working in the optics and photonics field," he said.
"I'm always excited to find out how a STCC degree has helped a student in their career. I'm proud of Emiliana," Massa said. "We generally don't have a lot of female students in the program, which is unfortunately typical of engineering. But the ones we do get are usually excellent students. They're very serious about their education and often excel in a traditionally male dominated field.
"I think it's awesome," said Massa, whose wife is also an accomplished optical engineer.
Rivas said STCC is welcoming to nontraditional college students, including older students who are balancing jobs and family with their academic pursuits. No one should talk themselves out of enrolling at college, she said.
Rivas made the dean's list while at STCC, even while raising two children at home.
One of her children now is in high school. The eldest is in college. While she's enjoyed working as a laser technician, she's thinking of another change now that her children are older.
"I'm slowly getting into real estate. I want to become my own boss," Rivas said, adding that she's been working part-time as a real estate agent. "I believe the problem-solving and critical thinking skills I learned in the program and working as a laser technician will really help me in adapting to a new field."
"It's never too late to change," said Rivas, who is 44 years old. "I was one of the older students in class, but I saw people in their 50s and 60s. It's never too late to go for whatever you want to. The only person that's stopping you is you."
Interested in applying to STCC? Visit stcc.edu/apply or call Admissions at (413) 755-3333.
About Springfield Technical Community College
STCC, the Commonwealth's only technical community college, continues the pioneering legacy of the Springfield Armory with comprehensive and technical education in manufacturing, STEM, healthcare, business, social services, and the liberal arts. STCC's highly regarded workforce, certificate, degree, and transfer programs are the most affordable in Springfield and provide unequalled opportunity for the vitality of Western Massachusetts. Founded in 1967, the college – a designated Hispanic Serving Institution – seeks to close achievement gaps among students who traditionally face societal barriers. STCC supports students as they transform their lives through intellectual, cultural, and economic engagement while becoming thoughtful, committed and socially responsible graduates.
MEDIA CONTACT:
Jim Danko, (413) 755-4812, jdanko@stcc.edu