STCC celebrates Dental Assistant graduates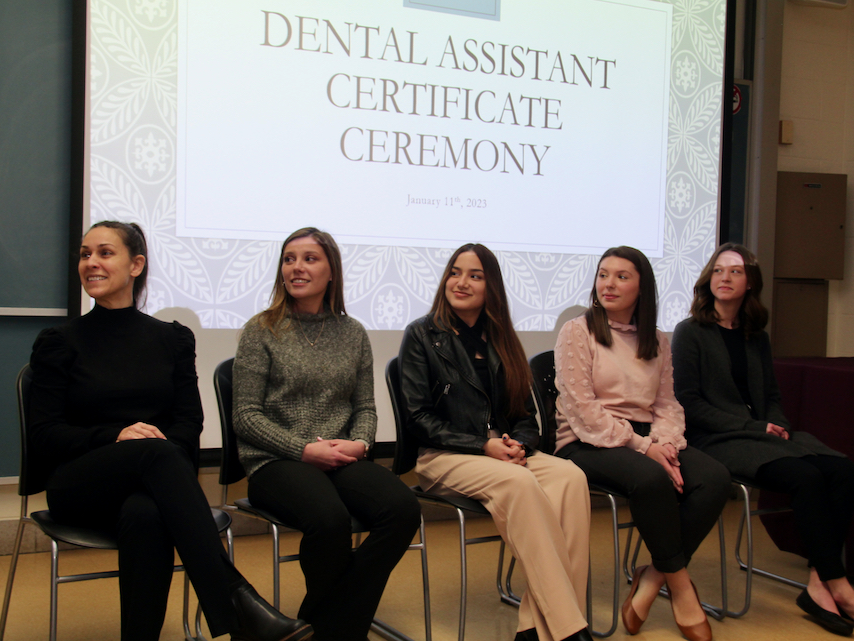 From left: Dental Assistant graduates Kimberly Perry, Amber Sosnicki, Sheyleen Marie Troche-Rivera, Makenzie Hernandez, and Courtney Thornton.

SPRINGFIELD, Mass. – Springfield Technical Community College honored Dental Assistant graduates with a pinning ceremony that celebrated their academic achievements and welcomed them into the profession.
The pinning ceremony was the first since the program relaunched at STCC in January 2022, with a move to run the program across a calendar year using afternoon and evenings to ensure access.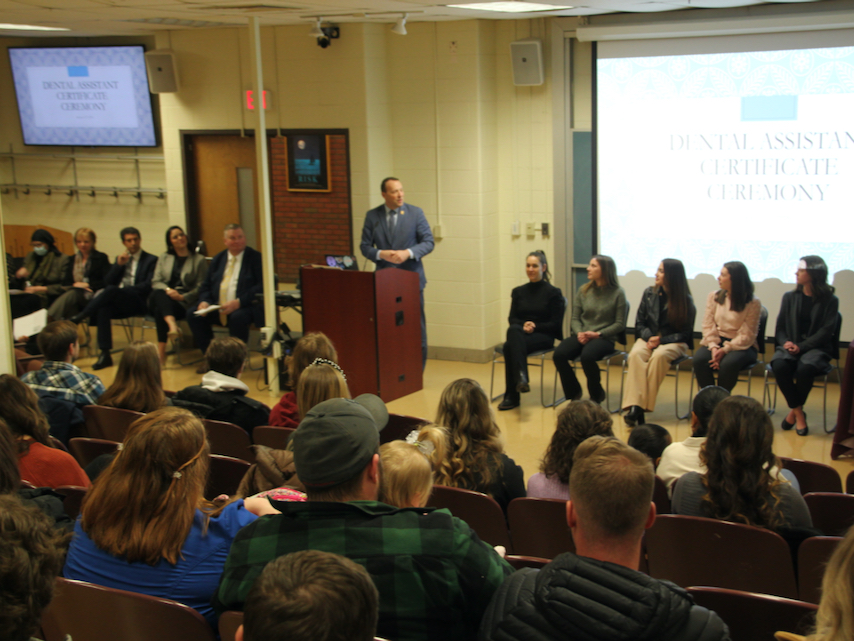 Students in the one-year Dental Assistant program train to receive certificates and face a high-demand job market. All six dental assisting graduates have been offered positions at dental offices.
Vital members of a dental team, dental assistants perform a variety of tasks including chairside assisting, dental practice management, dental radiology, administrative assisting and infection control.
"The job demand right now for dental assistants is crazy," said Amber Sosnicki, one of the graduates. "Dental offices are looking to hire. You can make yourself very marketable too, because you know they need assistants. You're almost guaranteed a job when you get out."
Joelle Connor, associate professor and director of the Dental Assistant program, pinned each student and congratulated them for their achievement.
"We have been so honored to work with this specific group of six students, and we are so excited to welcome the first graduating class since the reopening of the Dental Assistant program last spring. We are even prouder to now call them colleagues," Connor said.
The ceremony featured remarks from STCC leaders including President John B. Cook who said he was excited to celebrate the graduates. He noted the vital contributions to healthcare that dental practitioners provide.
"Every one of these graduates has a job and probably would have had three or four offers if they were really looking," Cook said. "That to me speaks to the value that STCC provides in this type of a program. It's very exciting."
Every one of these graduates has a job and probably would have had three or four offers if they were really looking. Dr. John B. Cook,

STCC President
Demand for the re-energized program has significantly rebounded from the height of the COVID pandemic, with an incoming dental assisting class expected to max-out at 24 students.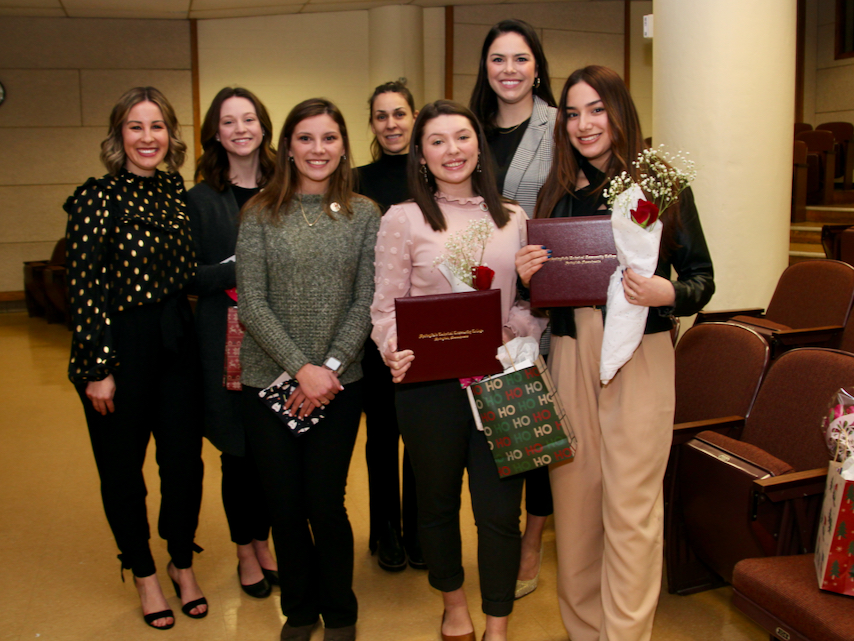 Christopher Scott, dean of the School of Health and Patient Simulation, said the dental assistant certificate program was designed to allow students to advance to other STCC programs as well as enter the workforce. For example, they could move into the two-year Dental Hygiene program which leads to an associate degree.
Dr. Vincent Mariano, who sits on the Dental Assistant Advisory Board, said the program provides a valuable service in Western Massachusetts.
"I can tell you that dentistry here in the Valley needs all of you, whether it be dental assistants or dental hygienists," he said at the ceremony. "We need your support. We need a community college like we have today at STCC to support the people in dentistry, which is such a fine profession."
The graduates are Lauren Bresnahan of Easthampton, Makenzie Hernandez of Chicopee, Kimberly Perry of Feeding Hills, Amber Sosnicki of Windsor Locks, Conn., Courtney Thornton of Belchertown and Sheyleen Marie Troche-Rivera of Holyoke.
Interested in applying to STCC? Visit stcc.edu/apply or call Admissions at (413) 755-3333.
About Springfield Technical Community College
STCC, the Commonwealth's only technical community college, continues the pioneering legacy of the Springfield Armory with comprehensive and technical education in manufacturing, STEM, healthcare, business, social services, and the liberal arts. STCC's highly regarded workforce, certificate, degree, and transfer programs are the most affordable in Springfield and provide unequaled opportunity for the vitality of Western Massachusetts. Founded in 1967, the college – a designated Hispanic Serving Institution – seeks to close achievement gaps among students who traditionally face societal barriers. STCC supports students as they transform their lives through intellectual, cultural, and economic engagement while becoming thoughtful, committed and socially responsible graduates.
MEDIA CONTACT:
Jim Danko, (413) 755-4812, jdanko@stcc.edu