Mental Health Support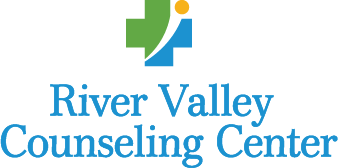 Springfield Technical Community College has partnered with River Valley Counseling Center to provide STCC students with increased access to mental health services. To be eligible, students must carry health insurance. Students identifying a need or desire for personal counseling can be seen by a licensed professional therapist to address a wide variety of issues including, but not limited to:
Adjustment to college or other new situation
Crisis management
Grief/loss
Anxiety, depression, anger
Stress management
Chemical dependency
Gambling issues
Academic concerns
Difficulties in relationships with significant other, friends, or family members
Eating disorders
Sexuality and gender identity issues
Self-esteem
Domestic violence
Students wishing to take advantage of the mental health counseling services available through River Valley Counseling Center can call 413-755-4332 or email dcforton@stcc.edu to schedule an initial referral session with David Forton, MS, LMHC.
If you are on campus and experiencing a clinical emergency, dial 9-1-1 for Campus Police.
Mental Health Support During the Campus Curtailment
Mental health support remains available to STCC students during the COVID-19 campus curtailment. Through the college's partnership with River Valley Counseling Center (RVCC), STCC students are able to receive mental health support either via TeleHealth or in-person sessions at one of the RVCC clinic sites. Any student interested in receiving mental health support or interested in learning more about the supports available to them can contact:
David Forton, Senior Academic Counselor for Disability Services: 413-755-4332 or dcforton@stcc.edu
Off-Campus Resources
BHN Springfield-based Mobile Crisis Intervention (24/7): 413-733-6661
National Suicide Prevention Lifeline (24/7): 800-273-8255
National Crisis Text Line (24/7): 741-741
Please note, mental health services will continue to assist students remotely while COVID-19 campus restrictions are in place. The entire team is working diligently (remotely) to minimize the impact the current situation is having on our students. I can be reached at dcforton@stcc.edu. Emails will be monitored regularly throughout the day during normal business hours.