Mental Health Support
Mental Health Support During the Campus Curtailment
Mental health support remains available to STCC students during the COVID-19 campus curtailment. Through the college's partnership with River Valley Counseling Center (RVCC), STCC students are able to receive mental health support either via TeleHealth or in-person sessions at one of the RVCC clinic sites. Any student interested in receiving mental health support or interested in learning more about the supports available to them can contact:
David Forton, Senior Academic Counselor for Disability Services: 413-755-4332 or dcforton@stcc.edu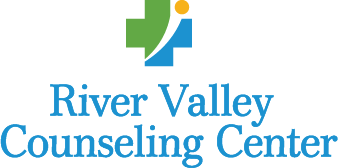 Springfield Technical Community College has partnered with River Valley Counseling Center to provide STCC students with increased access to mental health services via on-campus mental health support. To be eligible, students must carry health insurance. Students identifying a need or desire for personal counseling can be seen by a licensed professional therapist to address a wide variety of issues including, but not limited to:
Adjustment to college or other new situation
Crisis management
Grief/loss
Anxiety, depression, anger
Stress management
Chemical dependency
Gambling issues
Academic concerns
Difficulties in relationships with significant other, friends, or family members
Eating disorders
Sexuality and gender identity issues
Self-esteem
Domestic violence
Students wishing to take advantage of the mental health counseling services available on campus through River Valley Counseling Center can call 413-755-4332 or email dcforton@stcc.edu to schedule an initial referral session with David Forton, MS, LMHC.
If you are on campus and experiencing a clinical emergency, dial 9-1-1 for Campus Police.
Off-Campus Resources
BHN Springfield-based Mobile Crisis Intervention (24/7): 413-733-6661
National Suicide Prevention Lifeline (24/7): 800-273-8255
National Crisis Text Line (24/7): 741-741