MTA Windows Server Administration Certification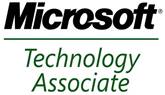 WITS-004 MTA Windows Server Administration Certification (28 hours)
Fee: $839 Includes textbook, materials, and practice exams
For more Information, please call the Workforce Development Office
Schedule
New schedule coming soon
Free Information Session
Date: Thursday, September 12, 2019
Time: 5 p.m. - 7 p.m.
Location: Scibelli Hall (B2), room 410
Learn all about STCC IT Workforce Training Programs
Explore our Non-credit IT Programs with the Program Developer
Call 413-755-4225 for Information
Course Description
This course covers the core concepts and technologies you need to administer a Windows Server environments from 2008 – 2016. Administering a Windows operating system (OS) can be a difficult topic to grasp, particularly if you are new to the field of IT. This course serves as an approachable introduction to understanding how to install a server, the various roles of a server, and how server performance and maintenance impacts a network.
Is targeted primarily for entry-level technicians such as college students
Provides an appropriate entry point to a future career in Information Technology (IT)
Assumes some hands-on experience or training but does not assume on-the-job experience
Students will be prepared to take and pass the Microsoft MTA Server Administration Certification (98-365). This an entry-level exam.
Prerequisites
Candidates for this course should have:
Working knowledge of fundamental Windows Operating System concepts
Basic Keyboarding and Mouse Skills
Suggested Enrollment Process
To Enroll Online:
Click:
Click on Search and Register for Workforce Training Classes
Type in 'MTA" and hit 'Submit"
Carefully click the SELECT box for the course that you want to take. There may be several choices so make sure you select the right course and dates.
Enter in your credit card information. Your receipt will be immediately emailed to you. It should have the Building and Classroom for the course. If it does not, check with our office at 413-755-4225 a few weeks prior to the class to confirm the room numbers.
To Enroll in Person:
Go to STCC Building 16, Room 146 to register for the course or call 755 4225
Exam Objectives
98-365: Windows Server Administration Fundamentals (Updated January 9, 2018)
1. Understanding server installation (10–15%)
1.1 Understand device drivers
Installation, removal, disabling, update/upgrade, rollback, troubleshooting, Plug & Play, IRQ, interrupts, driver signing, managing through Group Policy
1.2 Understand services
Which statuses a service can be in, startup types, recovery options, delayed startup, Run As settings for a service, stopping or pausing a service, service accounts, and dependencies
1.3 Understand server installation options
Choose the correct operating system version options; Server core vs. Desktop Experience, Nano Server installation, interactive installs; automated install using WDS; VHD/VHDX installation source, perform unattended installs; perform upgrades, clean installs, and migrations
2. Understanding Server Roles (25–30%)
2.1 Identify application servers
Mail servers, database servers, collaboration servers, monitoring servers, threat management
2.2 Understand Web services
IIS, WWW, FTP, installing from Server Manager, separate worker processes, adding components, sites, ports, SSL certificates
2.3 Understand remote access
Remote assistance, remote administration tools, Remote Desktop Services, multipoint services, licensing, RD Gateway, VPN, application virtualization, multiple ports
2.4 Understand the file and print services
Local printers, network printers, printer pools, web printing, web management, driver deployment, file, folder, and share permissions vs. rights, auditing, print job management
2.5 Understand server virtualization
Virtual memory, virtual networks, snapshots and saved states, physical to virtual conversions, virtual to physical conversions, VHD and VHDX formats, nested virtualization
3. Understanding Active Directory (20–25%)
3.1 Understand accounts and groups
Domain accounts, local accounts, user profiles, computer accounts, group types, default groups, group scopes, group nesting, understand AGDLP and AGUDLP processes to help implement nesting
3.2 Understand organizational units and containers
Purpose of OUs, purpose of containers, delegation, default containers, uses for different container objects, default hidden and visible containers
3.3 Understand Active Directory infrastructure
Domain controllers. Forests, child domains, operation master roles, domain vs. workgroup, trust relationships, functional levels, deprecated functional levels, namespace, sites, replication, schema, Passport
3.4 Understand group policy
Group policy processing, Group Policy Management Console, computer policies, user policies, local policies
4 Understanding storage (10–15%)
4.1 Identify storage technologies and their typical usage scenarios
Advantages and disadvantages of different storage topologies, local storage, network storage, Fibre Channel, iSCSI hardware
4.2 Understand RAID redundancy
RAID 0, RAID 1, RAID 5, RAID 10 and combinations, hardware and software RAID
4.3 Understand disk types
Solid State Drive (SSD) and Hard Disk Drive (HDD) types and comparisons, ATA basic disk, dynamic disk, mount points, file systems, mounting a virtual hard disk, distributed file systems