Master Electrician Class
WELC-005 Master Electrician Class
Hours: 168
Fee: $2,070 books will be billed separately at $265
Instruction: In-person/Lecture
Program Description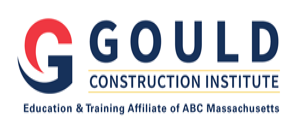 Springfield Technical Community College and the Gould Construction Institute are pleased to announce a joint partnership in the presentation of this electrical apprenticeship program. This program offers four levels of instruction in compliance with the current regulations of the MA Board of Electrical Examiners. These regulations require that all apprentices entering the trade on or after July 1, 2001, complete 600 hours of classroom instruction (150 per year/75 hours per term) in a curriculum that meets the approval of the Board.
This 168 hours Certified Program as per requirements contained in "237 CMR 22.02: Required Electrical Education as a Prerequisite for Master Electrician Examination" will focus the attention of the Eligible Candidate to the current testing edition of the National Electrical Code (NFPA 70-2017) with particular attention also given to the Commonwealth of Massachusetts Electrical Code Amendments (527 CMR 12:00) as contained in the current edition of the National Electrical Code (NFPA 70-2017) and other required documents and information required to sit for the test.
This course is intended to supplement the continuing studies of the serious Candidate who is eligible, with emphasis on assisting the Candidate to pass the desired Commonwealth of Massachusetts, Certificate A (Master) Electrician License Examination.
Program Details
Completion of Journeyman Electrician Requirements
COVID-19 Vaccination
All students taking courses with an in-person component and/or students who intend to be on campus for any reason are required to provide written proof of full vaccination.
Fee: $2,070
Books: will be billed separately at $265
Section E11
Days: Monday and Wednesday
Times: 5:00 p.m. - 8:00 p.m.
Dates: September 7, 2022- April 2023
2020 National Electrical Code®, NEC® Handbook
ISBN-13: 978-1455922970
It is required that all students bring a copy of the 2020 National Electrical Code®, NEC® Handbook to class.
Refund Policy
Withdraw prior to the start of class* - 100% Refund
No Refunds will be given once class begins
In the absence of a written third party contractual agreement stating otherwise, all refunds will be issued to the student. Credit card payments will be refunded directly to the credit card if processed within thirty days of the payment.
Course Cancellation Policy
The STCC Workforce Training office reserves the right to cancel any course that does not meet minimum enrollment requirements.
Student Handbook Policies
As a participant in this program/course I understand that I am bound by all the rules, regulations, and policies of STCC as outlined in the Springfield Technical Community College Student Handbook.
To view Master Electrician Class related careers, live job listings, and average salaries please see STCC's Career Coach.
For More Information, Please Contact:
The STCC Workforce Development Center
Building 27, Second Floor

Enrollment Process
Enroll Online
Click: Online Registration
Click on "Search and Register for Workforce Training Classes"
Type in "electrician" and hit "Submit"
Carefully click the SELECT box for the course that you want to take. There may be several choices so make sure you select the right course and dates.
Enter your personal and credit card information.
Please note STCC accepts Visa, Discover, MasterCard, and American Express as well as E-check payments. E-checks are a fee-free alternative to credit/debit payments.
Your receipt will be immediately emailed to you.
If you do not receive your receipt, check with our office at 413-755-4225 a few weeks prior to the class.
Enroll in Person
Go to Building 27, 2nd floor to register for the course or call (413) 755-4225.